Dana Carvey taking career break to mourn son
Dana Carvey is stepping away from work and social media to mourn his son Dex, who died from an accidental overdose earlier this week.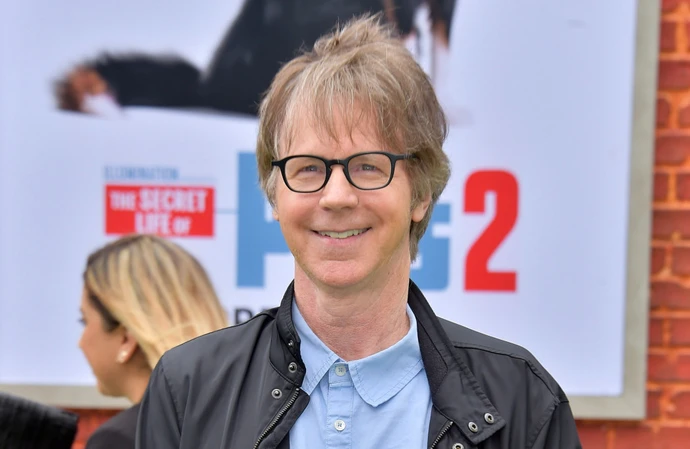 Dana Carvey is "taking a break" from work following his son's death.
The 'Wayne's World' actor revealed earlier this week his eldest child, 32-year-old Dex, had passed away from an accidental overdose and after thanking fans for the kind messages they have sent, announced he will be stepping back from social media and his career commitments to mourn with wife Paula Zwagerman and their other son, 30-year-old Thomas.
He shared a message on his X and Instagram accounts which read: "This is just to say thank you.
"My wife and I have been overwhelmed by your love, your personal stories, your compassion.
"We received so many beautiful messages from people who knew Dex. These touched us more than we could ever express in words.
"I will be taking a break from work and social media — trying to figure out what life looks like now that we are a family of 3.
"We will heal the best we can and carry on. Our darling Dex would have wanted it that way. Much Love, Dana."
The 68-year-old actor and his wife had announced Dex's death on their social media accounts in a touching tribute to their son.
They wrote: "Last night we suffered a terrible tragedy. Our beloved son, Dex, died of an accidental drug overdose. He was 32 years old.
"Dex packed a lot into those 32 years. He was extremely talented at so many things - music, art, film making, comedy - and pursued all of them passionately.
"It's not an exaggeration to say that Dex loved life. And when you were with him, you loved life too. He made everything fun. But most of all, he loved his family; his friends and his girlfriend, Kaylee.
"Dex was a beautiful person. His handmade birthday cards are a treasure. We will miss him forever."
The couple - who also have son Thomas, 30 - admitted they are praying for anyone who is "struggling with addiction" or knows someone who is.
They added: "To anyone struggling with addiction or who loves someone struggling with addiction, you are in our hearts and prayers.
"Dana and Paula"
Law enforcement sources told TMZ that Dex passed away on Wednesday evening (15.11.23).
Paramedics are said to have tried to revive Dex, but he was pronounced dead at the scene.
Like his 'Saturday Night Live' star father, Dex was a stand-up comedian, and opened for his dad in 2016 Netflix special 'Straight White Male'.
Following Dex's death, Dana posted a picture of the pair working together on Instagram.
He wrote in the caption: "Dex and me working together. What a joy."