Ashley Jensen marrries Kenny Doughty
Ashley Jensen secretly married Kenny Doughty over the summer, six years after her first husband took his own life.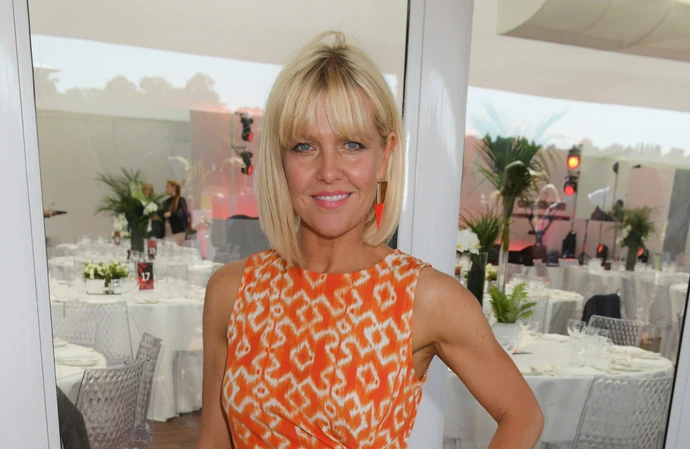 Ashley Jensen has got married.
The 'Ugly Betty' actress - who was left devastated six years ago when her husband Terence Beesley took his own life - tied the knot with actor Kenny Doughty in a "super fun" ceremony in front of family and friends at Priston Mill near Bath on 9 August.
Sources told the Mail on Sunday newspaper the 54-year-old star "barely stopped smiling all day" and wore an off-white gown with floral embroidery teamed with coral platform sandals, while the groom wore a powder blue suit with matching loafers.
One guest said: "The day looked absolutely beautiful. Ashley looked just so, so happy. She was smiling and laughing, it was simply idyllic. There appeared to be so much love in that room."
The couple met on the set of 2017 drama 'Love, Lies and records' and Kenny has been an "immense support" to Ashley, who has 14-year-old Francis with Terence.
Another source said: "He has been an immense support to her in the past few years. They make a lovely couple, and all their friends are absolutely delighted for them."
Pictures from the wedding were taken by local photographer Martin Dabek, who shared some on his Instagram account but without the bride and groom.
He explained: "I won't be able to share images of the couple this time. What I can say is that there are super fun + laid back couple who are also well known actors!(sic)"
The 'After Life' actress previously told how she would "never ever forget" finding Terence's body in a car at their home in Somerset, south west England, in November 2017.
At an inquest into his death at Avon Coroner's Court, she said in a statement: "I am truly devastated about Terry's death and I will never ever forget what happened that night.
"I had no idea he was capable of doing what he did."
Assistant Coroner Dr Peter Harrowing recorded Terence had died by suicide, confirming it had been a "deliberate act".
He added: "I offer my sincerest condolences to his family and friends."
After finding Terence, Ashley quickly called the emergency services to try to get help, but the emergency services crew weren't able to save his life.
A post mortem revealed the carbon monoxide levels in Terence's blood were at 73 per cent.