Kool and the Gang icon dead aged 74
After the disease went into remission, Kool and the Gang's drummer and songwriter George Brown has died from lung cancer aged 74 at his home in LA.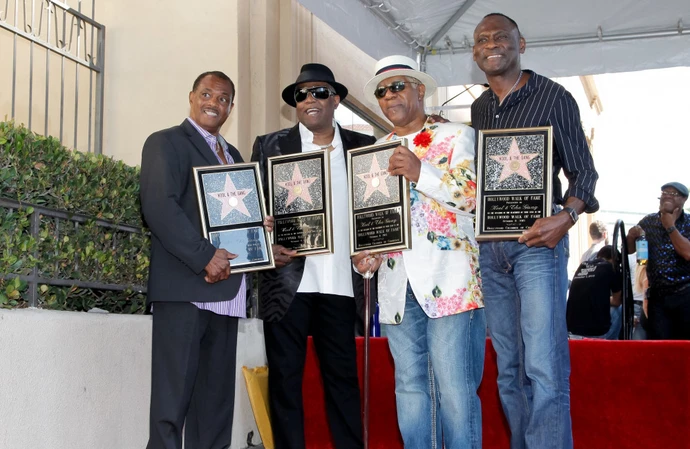 Kool and the Gang drummer George Brown has died aged 74.
The musician, one of the founding members of the smash 1970s band, was killed by lung cancer at his home in Los Angeles on Thursday (16.11.23) night.
His representative told TMZ on Friday about the passing of the star, who had been battling stage four of the disease: "George Brown died November 16, 2023 in Los Angeles after a battle with cancer."
George's spokesperson also asked that any donations in his honour be made to the Lung Cancer Society of America.
Along with being Kool's drummer, George co-wrote many of the band's iconic hits, including 'Ladies Night', 'Too Hot', 'Jungle Boogie', 'Celebration' and 'Cherish'.
When asked to describe his music, the musician always replied with the line: "The sound of happiness."
George had talked about his cancer fight in October with KCAL News, after he had fought the disease and it had gone into remission – before it returned when he went back to his music career.
Kool formed in 1964 in Jersey City, New Jersey and by 1969 had their self-titled first album.
The other founding members included brothers Robert Bell (on bass) and Ronald Bell (keyboards), Dennis Thomas (saxophone), Robert Mickens (trumpet), Ricky West (keyboards) and Charles Smith (guitar.)
Robert 'Kool' Bell, 73, is the only surviving member of the band, which won two Grammy Awards, seven American Music Awards, and, in 2006, a Music Business Association Chairman's Award for artistic achievement.
In 2013 the group released a Christmas album 'Kool for the Holidays' – the band's 24th studio album.
In 2015, the group received their star on the Hollywood Walk of Fame.
George is survived by his wife, Hannah Brown, and his five children.