Sean 'Diddy' Combs 'subject of secret NYPD criminal probe' amid ex-girlfriend's sexual abuse allegations
After it emerged his ex-lover had filed a bombshell lawsuit accusing him of sex trafficking as well as physical abuse and rape, it's been reported Sean 'Diddy' Combs is the subject of a secret NYPD criminal investigation.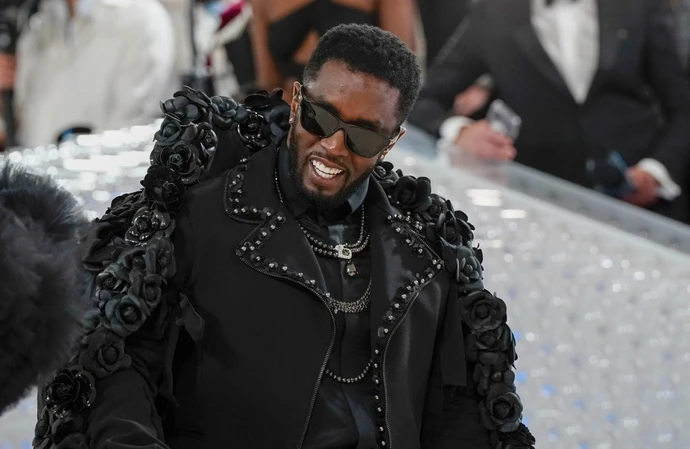 Sean 'Diddy' Combs is reportedly the subject of a secret criminal investigation by the New York Police Department.
The rapper, 54, is at the centre of claims contained in a bombshell lawsuit filed by his 37-year-old former girlfriend Cassie, born Casandra Ventura, that he trapped her in a drug and alcohol-fuelled relationship and physically and sexually abused her for years.
It's now been reported by TMZ there is an "open case" against the performer and music mogul under the name 'Sean Combs' that has been "locked" due to its sensitive nature.
The outlet said: "Law enforcement sources tell TMZ there is an open case at NYPD with the name 'Sean Combs'.
"We're told it is an active case but the file has been 'locked' – essentially meaning it's a sensitive case where access is restricted."
It is unclear whether Cassie, who filed her bombshell lawsuit against the rapper on Thursday (16.11.23) in New York made the alleged criminal complaint.
When asked about the open case, the NYPD did not provide details but told TMZ they take "sexual assault and rape cases extremely seriously".
Their statement added: "The NYPD urges anyone who has been a victim to file a police report so we can perform a comprehensive investigation, and offer support and services to survivors."
Cassie filed her abuse allegations against Sean at the Federal District Court in Manhattan, and since it was lodged the rapper has restricted comments on his Instagram and vehemently denied her accusations via his lawyer.
Sean's lawyer Benjamin Brafman, 75, branded Cassie's lawsuit a "baseless" and "outrageous" litigation that he said was "aiming to tarnish Mr Combs's reputation and seeking a payday".
The attorney added: "For the past six months, Mr Combs has been subjected to Ms Ventura's persistent demand of $30 million, under the threat of writing a damaging book about their relationship, which was unequivocally rejected as blatant blackmail."
Cassie's lawyer insisted Sean offered her "eight figures to silence her and prevent the filing of this lawsuit".
Douglas Wigdor, 55, added the singer "rejected his efforts".
Cassie – who is married to personal trainer Alex Fine, 30, and has two daughters – ­has told Page Six she is "finally ready to tell (her) story" about her on-off relationship with Sean from 2007 to 2018.
She is accusing him of sex trafficking as well as repeated physical assault and rape.