'My desires are different to other people in my position': Stormzy shares his 'greatest' wish
Stormzy's Christian faith keeps him grounded and his "greatest desire" is to be a "great man of God".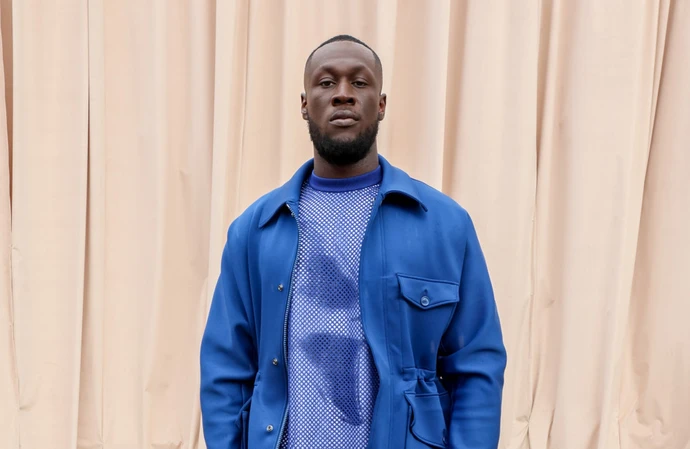 Stormzy's "greatest desire" is to be a "great man of God".
The 30-year-old rapper credits his Christian faith for keeping him grounded and he admitted his outlook on life is "different" to other people with his wealth and fame.
He told the new issue of Britain's Vogue magazine: "My greatest desire is to be a great man of God. My desires are maybe different to other people in my position.
"In this day and age, you get a lot of inspirational and motivational messages, like affirmations. This very modern thing of looking in the mirror and saying, 'I am strong.'  That's just bulls*** to me.
"There's this guy I follow, who says instead of having affirmations, you should 'have an undeniable stack of evidence, that proves who you say you are'. That's me."
The 'Vossi Bop' hitmaker grew up with little contact with his father and views his role in his family as "provider and protector".
He said: "I am the man in my family.
"I've got my mum and my sisters, I am provider and protector. It's just a lot of things that I wish I had."
Though Stormzy - whose real name is Michael Owuo Jr. - felt "indifferent" to his dad's absence growing up, he admitted there is a part of him that felt his absence.
He said: "I have always felt like his absence in my life has had zero effect, that it was a very indifferent thing.
"But the bit that's irking is where I feel like I need to man up. And not in the toxic way that people tell young boys to 'man up', because I feel like, let the youths cry. Let the youts feel, innit.
"For me, it's where I need what I think a dad would do. What a good dad would do for his son."
Meanwhile, despite his high profile, Stormzy insisted nothing will stop him from running his own errands.
He said: "I would go to Tesco right now, like this!
"I feel there are some people you never see. Like, you didn't go Tesco and see Adele. But with man, you will go round London and find so many people with a thousand different stories of how they encountered me. That's because I'm determined to feel free! I'm going to the f****** shop…"