Sir Jonathan Pryce left Queen Elizabeth stunned with story about 'man who falls in love with a goat'
'The Crown' star Sir Jonathan Pryce admits he once stunned Queen Elizabeth with a story about a man who "falls in love with a goat".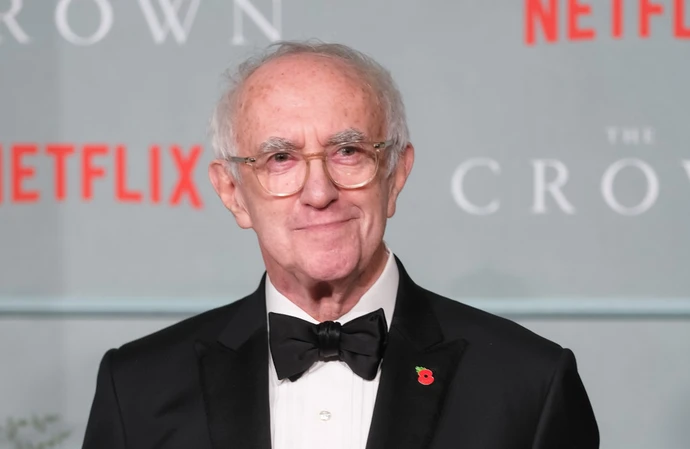 Sir Jonathan Pryce stunned Queen Elizabeth with his story about a man who "falls in love with a goat".
The 76-year-old actor - who plays Prince Philip in the final two seasons of 'The Crown' alongside Imelda Staunton as the late monarch - met her "a couple of times" at functions over the years, including at Buckingham Palace in 2021 when he was appointed Commander of the British Empire (CBE) during her 2009 Birthday Honours.
Reflecting on one meeting from 2004, he told E! News: "I quite enjoyed telling her about a play I was doing at the time, and that she should come and see it.
"And it was a play called 'The Goat' by Edward Albee, where a man falls in love with a goat. Her reaction was... quite something, as she slowly walked away."
'The Goat, or Who Is Sylvia?' actually won the 2002 Tony Award for best play before its move to the West End.
When it comes to the royals, Pryce - who also met Princess Diana on a couple of occasions - has built up quite the collection.
He added: "Diana, I met twice. Anne, when I was created a knight, she dubbed me with the sword. And Charles, when I was made a CBE, he put the medal around my neck."
However, despite playing Prince Philip in 'The Crown', they never crossed paths - although he did speak to people close to him to gain a valuable insight for his own performance.
He explained: "That kind of insight was really valuable, because I only knew him as this very austere character who was always three feet behind the queen and occasionally said the wrong thing.
"You get a more fully rounded picture of a man who was great company."
There was also a royal expert on set to help keep the actors on track in case they broke protocol at any moment.
He recalled: "When Imelda and I had our first scene together, eating a meal, and the servants put the food down in front of us.
"Both of us, because of our backgrounds, instinctively turned to say 'thank you' to the servants.
"And we were immediately told by the expert, 'No, no, no, you don't say thank you to the servants.' 'What do you do?' 'You ignore them.'"