Antonio Banderas rejected offers for record deal
'Journey to Bethlehem' actor Antonio Banderas has snubbed offers to swap Hollywood for music.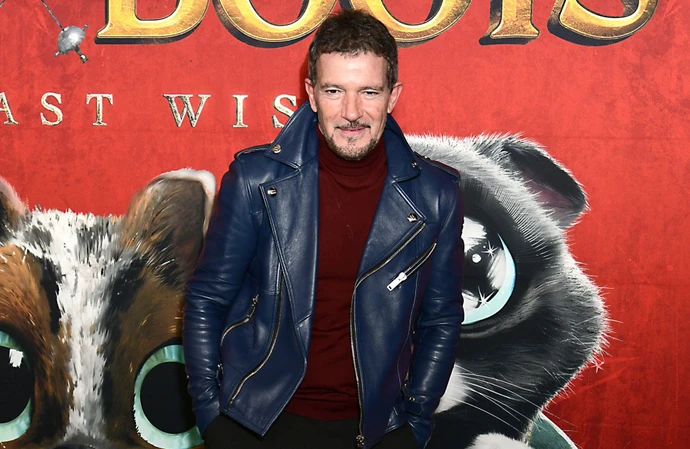 Antonio Banderas has turned down offers to swap Hollywood for music.
The 63-year-old 'Mask of Zorro' star - who shows off his singing chops in new film 'Journey to Bethlehem' - has belted out songs in the likes of 'Shrek 2' and 'Desperado' in the past, but he never wanted to chase it as an actual career.
He told E! News: "I never saw myself as a professional singer.
"When I did 'Evita' with Madonna many years ago, they started offering me contracts to do records and stuff like that. I never accepted that.
"It was just too much work, and I was already in my 30-somethings, year 38, and I didn't want to jump into that territory."
He has still appeared in musicals on stage - including the likes of 'A Chorus Line' and 'Company' - at his theatre in Malaga, Spain, and he's even preparing to direct the venue's upcoming production of 'Gypsy'.
He added: "I love singing, but I love singing attached to some dramatic purpose—not as a pop singer.
"I'm not a pop singer. I like to tell a story when I'm singing and that is something that you can do in musical theater."
In new movie 'Journey to Bethlehem', he shares the screen with stepdaughter Dakota Johnson - who he has with ex-wife Melanie Griffith - and she previously showed off her own vocal talents in 2020's 'The High Note'.
Asked if they've ever swapped tips, he said: "No, not with Dakota. I mean, she was doing movies already by the time that we were still as a family together in Los Angeles.
"After the divorce is when her career, boom, just went up there. But I knew that she could sing."