Issa Rae 'devastated' by Hollywood strikes
Issa Rae found the Hollywood strikes "devastating" because she had to lose some employees and one of her projects has "gone".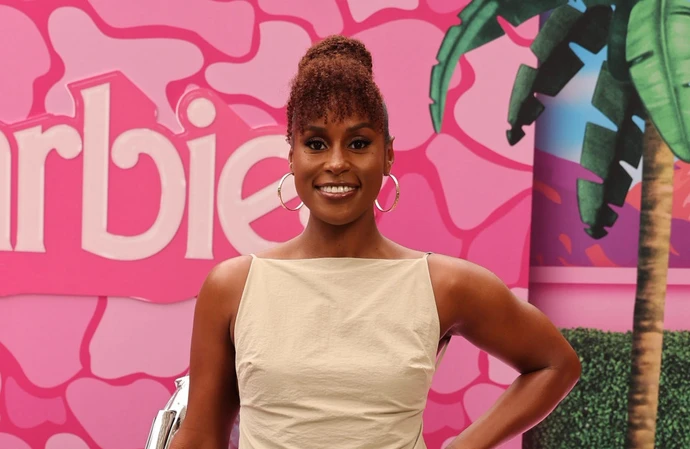 Issa Rae found the Hollywood strikes "devastating".
The 38-year-old actress, writer and producer admitted the recent industrial action has left one particular project completely "gone" but it particularly "sucks" that she has had to lose some of her employees.
She told America's Marie Claire magazine: "The strike was devastating. I've been building [a project] for five years and now it's gone.
"On the [entertainment] business side, we lost some employees. That really, really sucks."
The 'Insecure' star doesn't want to "pivot" from Black-focused content but thinks there will be less of a damand for such projects and she wants to take charge of her own career.
She added: " But this industry is changing so much. For me it's like, 'Okay, but what now?' I know that executives and networks aren't going to be as receptive as they were to Black focused content.
"I'm not pivoting, but I'm just trying to be more strategic in terms of the stories that I tell and maximizing our impact.
"I only have a foresight of what isn't going to be. There's certain things that I want to take advantage of outside of the industry just because I feel like [the industry] doesn't know what it wants to be, it's in flux. And there are no innovators anymore…I want to be able to have control of my own destiny."
And Issa is determined to keep the right team around her, having "ruined some relationships" by taking on the wrong advice when 'Insecure' was in development.
She said: "In the past, when you're coming up and you're trying to sell a TV show, managers, execs, would say that it's better to have a project clean—it's better to not have anybody else attached.
"So I listened to that, and that ruined some relationships. After a while I got to the point where it's like, 'No, I know these people are talented and I want to fight to be able to get them a position in the larger thing.'
"While I haven't won every battle, I try to fight as much as possible to get people those opportunities that I know I would want."