'Our world': Steve Irwin's children honour late Crocodile Hunter star on special day
Steve Irwin's children Bindi and Robert have honoured their late father as Australia Zoo celebrates Steve Irwin Day.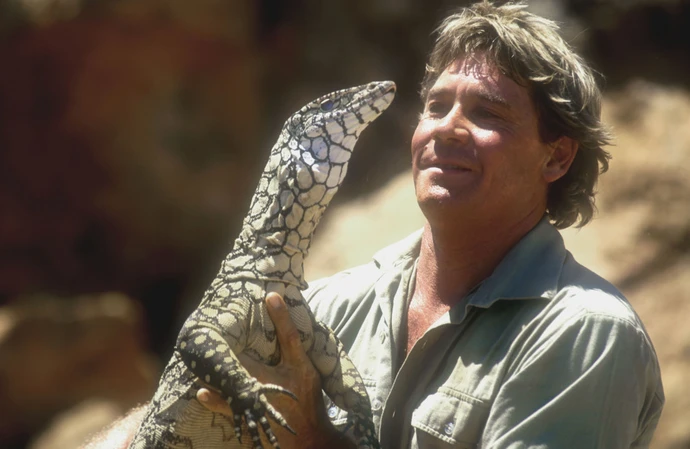 Steve Irwin's children have honoured their late father on his special day.
The 'Crocodile Hunter' star died aged 44 in 2006 after he was stung by a stingray while filming a documentary, and the Australia Zoo's Steve Irwin Day on November 15 is held every year to recognise his "passion for wildlife and commitment to conversation".
His daughter Bindi, 25, shared a photo of her as a child resting her head on his shoulder, and wrote on Instagram: "To the world, he will be remembered as the greatest Wildlife Warrior. To our family, he will be remembered as our world."
Her brother Robert, 19, posted a video of Steve opening up on his own conservation work, adding that he wanted people to remember him for his "passion and enthusiasm".
He captioned the clip: "Today, November 15 is Steve Irwin Day. A day to remember our dad, the greatest Wildlife Warrior on the planet.
"He was one man who changed the world forever and continues to inspire the next generations."
Wildlife Warriors is a nonprofit organisation set up by Steve and his wife Terri four years before his death.
On its website, Steve Irwin Day is described as a day to represent "the many things Steve was passionate about: family, fun and wildlife conservation".
They added: "It's a day where people around the world join together to raise money for Wildlife Warriors to help continue Steve's conservation work and the preservation of wildlife and wild places."
Last month, Robert celebrated breeding a rare turtle named Elseya Irwini after his late father.
In a video on social media, he said: "This is one of the highlights of my entire life, one of the most special moments ever for Australia Zoo.
"This species is a turtle that dad originally discovered out in the wild and for the first time we have got a little baby."