'Reckless' Arnold Schwarzenegger sued over car crash
A woman is suing Arnold Schwarzenegger for injuries she sustained in a car crash, which she claims was caused by the actor driving "recklessly".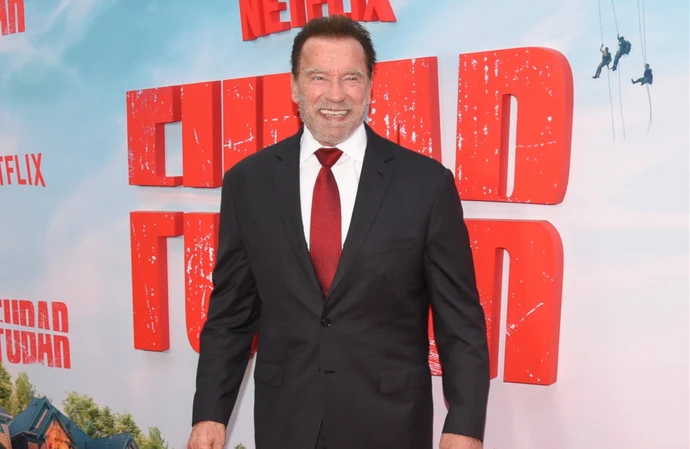 Arnold Schwarzenegger is being sued for allegedly leaving woman injured due to his "reckless" driving.
The 'Terminator' actor was involved in a crash last year when his Sukon SUV collided with a Prius, rolling on top of the vehicle and then rolling onto a Porsche Taycan, and now Cheryl Augustine is taking legal action against him because she fears she's been left permanently disabled.
According to documents obtained by TMZ, Cheryl told how she was driving near the intersection of Sunset Boulevard and Allenford Avenue in Los Angeles in January 2022 when she got hit by Arnold's car.
The woman accused the 76-year-old actor of "wrongfully and recklessly" driving, causing the crash and her injuries, including the "shock and injury to her nervous system" and believes the damage she sustained "will result in some permanent disability".
Cheryl is seeking damages to cover her medical bills, property damage and more.
Sources told the outlet they believed Arnold was in the wrong, turning left before the lights for the junction switched from red to green.
At the time of the crash, it was reported the woman in the Prius, who is believed to be Cheryl, was taken to hospital bleeding heavily from her head.
Meanwhile, Habiba Mominova, who was driving the second car hit by the former Governor of California's vehicle in the crash, previously admitted she thought she was "hallucinating" when she saw the identity of the SUV's driver.
The woman - who works in patient transport and was accompanying someone to hospital at the time - previously told TMZ she "felt like she was hallucinating" when she saw the Hollywood star exit his damaged vehicle because he is "one of her favourite actors."
The jolt from the impact was so strong, Habiba initially feared she had broken her back and she subsequently "experienced pain in her spine and back, from the shoulder down her left side."