Shane MacGowan's wife 'terrified' of losing Pogues star
Shane MacGowan's wife Victoria has confessed she has a 'terrifying fears of loss' as the The Pogues star remains in hospital following a battle with viral encephalitis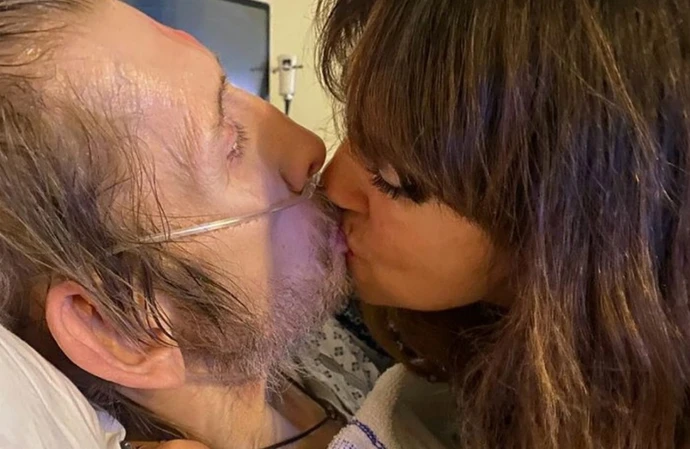 Shane MacGowan's wife Victoria is battling a "terrifying fear of loss" as The Pogues star remains in hospital.
The 65-year-old 'Fairytale of New York' singer was admitted to an intensive care unit last year and diagnosed with viral encephalitis – a deadly infection which can cause brain damage and life-threatening complications – and is believed to have endured several subsequent stints under the care of doctors in recent months.
Victoria, who married the rocker in 2018, has now shared a new picture of the musician in hospital and admitted she's terrified of losing him. Alongside a picture of the pair sharing a kiss, she wrote in a post on Instagram: "Love is the most beautiful and powerful thing that we can experience as humans but love can also feel painful especially if you are afraid of losing a person or anything else that you love...
"Sometimes when you love very deeply you will find yourself facing terrifying fears of loss that can feel so big and devastating that you don't know how you can survive them and you can't imagine life without this person that you love."
Victoria added: "It's in these moments when you are staring into the abyss that you have an opportunity to expand your consciousness beyond the limitations of your mind. You have an opportunity to discover more of who you really are and more of who your soul really is and more of your connection with this person who you love. You might alternate between terror and a sense of peace or a feeling of appreciation for what you have in the moment together or grace or gratitude for the love and support that is offered to help you by other people... Stay tuned in to love no matter what is happening in your world and keep inviting all of your angels and guides to support you and know that love is always the best choice!"