Keith Allen blasts claims he resented daughter Lily's fame
Keith Allen blasts claims he resented daughter Lily's fame calling the idea 'f****** nonsense' and insisting he's supported the singer ever since her very first gig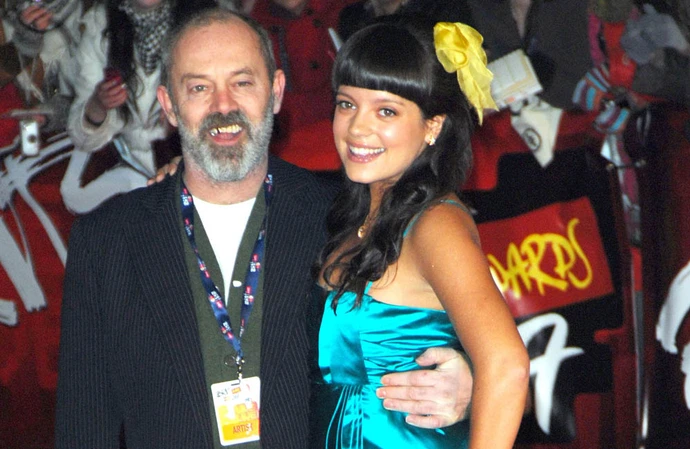 Keith Allen has blasted claims he resented his daughter Lily's fame calling the idea '"f****** nonsense".
Lily Allen launched herself as a singer and carved out a successful pop career before later turning to acting and in an interview on a podcast two years ago she claimed her actor dad and film producer mum Alison Owen "resented" her success.
However, 70-year-old screen star Keith is adamant he has always been fiercely proud of Lily. He told The Independent newspaper: "It's never been a problem. The idea that I resented her fame is absolutely f****** nonsense. I mean, I was there at her first-ever gig. I went out to Paris to see her on tour, when she was feeling down. I've only ever supported her. It's just rubbish to say anything else."
Keith went on to insist he's pleased to still have a good relationship with his kids, adding: "Yes, I feel very comfortable and that's a lovely thing to be able to say."
Lily previously opened up about her relationship with her parents - who divorced in 1989 - during an appearance on 'The Recovery' podcast back in 2021, admitting she has struggled with the "difficult" family dynamic having two parents both working in the entertainment industry.
She said: "I needed to be seen. I had spent my whole life being part of this scene of really impressive people and everyone else being prioritised over me ... [My parents] resented my success ... [They] made a sacrifice of really being parents because they had important things to do in the world. As a kid - you know - that was really difficult dynamic to get my head around."
She added: "I think that also my parents ... not my mum but maybe my dad ... was like ... p***** off that they kind of given me the short straw as a kid and then against all odds I had kind of like gone 'f*** off' and done even better than them.
"[They thought] 'This isn't fair. We didn't give you the childhood you deserve and we expected you to fail as a result yet here you are having exceeded all our expectations ... All I wanted was affirmation and praise and I didn't even get it then.
"I got it from strangers but not the people i wanted it from. In fact I was met by a bit of resentment from those people."