Jana Kramer gives birth to first child with her fiance
After having two kids during her troubled relationship with retired American football player Mike Caussin, actress Jana Kramer has announced she's had her first baby with her husband-to-be Allan Russell.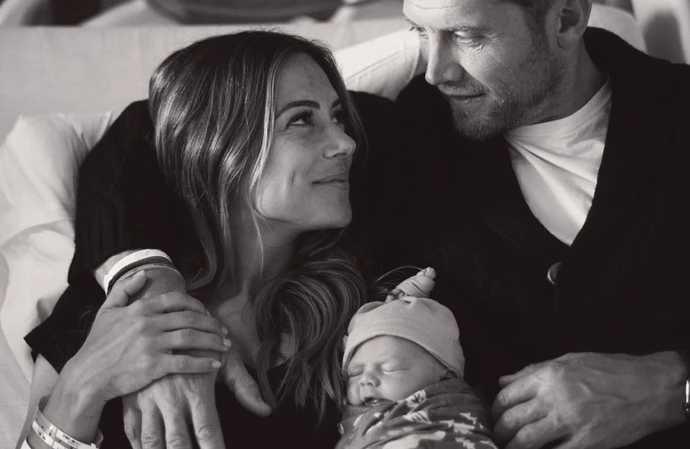 Jana Kramer has given birth to her third child – and first with her fiance Allan Russell.
The 'One Tree Hill' actress, 39, who played country singer Alex Dupre in the teen drama, had the baby on Monday (13.11.23) and has now posted a string of images of her in hospital cradling the new arrival.
She said in a caption alongside a black and white snap of her holding her son alongside Allan: "Welcome to the world sweet Roman James Russell. Blessed beyond measure for this little miracle. 11.13.2023. 6lbs 1oz."
The couple said in a joint statement to People: "Allan and I are both overjoyed and truly grateful to announce the birth of our son, Roman James Russell.
"We feel blessed to have been given the chance to create something so special together."
They added about their name choice for their little boy: "The name Roman really isn't inspired by anyone, it's just a strong name that we both love, but James (his middle name) was both of our grandpa's names, so that was a nod to them."
Another snap posted by Jana showed a nurse placing her boy on her chest as Russell leaned down next to them.
She added in a caption for the image: "About yesterday…the most supportive man in the world. Thank you (red heart emoji.)"
The actress surprised her Instagram followers with her pregnancy news in June, one month after revealing her engagement.
She said alongside a picture of a positive pregnancy test: "We've been keeping another secret from you guys (I promise this is the last Announcement…at least for a little while (laughing face emoji.) but I'm pregnant!!!!
"Beyond blessed and grateful for this baby to be a part of our story. "I never thought I would see the word pregnant again on a test."
Allan, 42, joked online the US might "run out of yellow colored carbs or cheese in the next few months" due to his bride-to-be's pregnancy cravings.
The pair, who went public with their relationship in January, used blue confetti to share the sex of their baby boy later that same month.
Allan is dad a teenage son from a previous relationship, while Jana has daughter Jolie, seven, and son Jace, four, with her ex-husband Mike Caussin, 36, to whom she was married from 2015 to 2021.
During their on-again, off-again romance, the duo spoke candidly about Mike's cheating scandals and treatment for his sex addiction.
She said on Instagram when they finally decided to call it quits with the retired professional American football player: "I've given everything I have, and now I have nothing else to give.
"I just can't fight any longer. It's time to heal."