I'm a very sick man, says Pete Doherty
Pete Doherty has opened up about his health woes, describing himself as a "very sick man".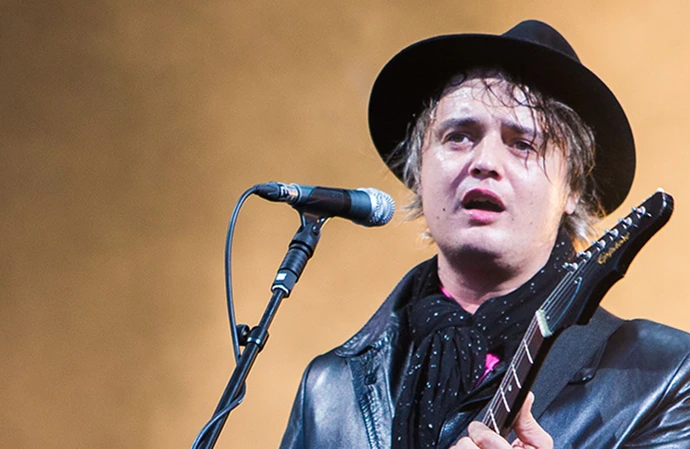 Pete Doherty believes he's a "very sick man".
The 44-year-old musician previously entered rehab for a drug addiction, and Pete admits that his general health remains an ongoing concern.
During an appearance on 'Louis Theroux Interviews', Pete shared: "You are looking at a very sick man.
"I've battered it, haven't I, I've f****** caned it.
"[The] heroin and the crack … I surrendered to that, and then it was cocaine and the smoking and the alcohol, and now it's cheese and the saucisson, and the sugar in the tea."
Pete has been forced to overhaul his lifestyle in a bid to avoid further health issues.
The musician - who is best known for starring in The Libertines - explained: "They told me a little while ago if you don't change your diet then you're gonna have diabetes and cholesterol problems. Death's lurking, you know what I mean?"
Pete acknowledged that his drug addiction sent him down a very dark path in life.
The former Babyshambles star shared: "My life in using was so chaotic and the consequences of [it] ... you'll be in prison and you'll f*** your body up, and you'll be skint, and you'll lose your family and you'll lose everything you love. Is it really that good? That's beyond curiosity, that's a right mess."
Pete actually takes blockers that would prevent heroin from taking effect.
Despite this, the singer is shocked that he's managed to remain "clean" for so long.
He explained: "At the moment I think I'm still reeling a bit - it's almost like I'm still in shock from having got clean. Maybe in ten years I'll be able to talk with pride about being clean."