Courteney Cox feels 'grateful' to have known Matthew Perry
Courteney Cox has taken to social media to heap praise on her 'Friends' co-star Matthew Perry.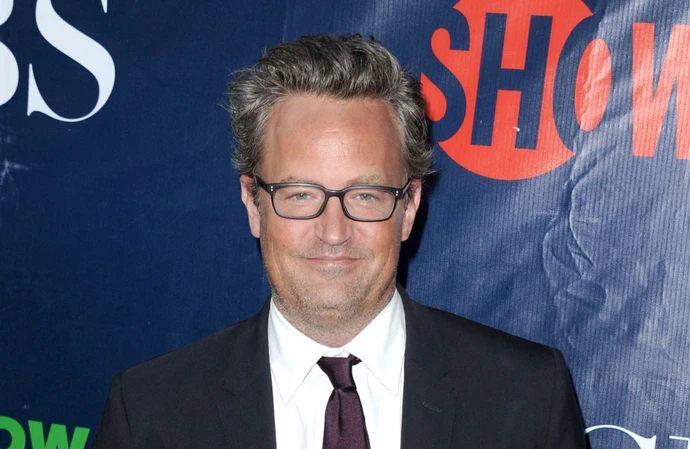 Courteney Cox will miss Matthew Perry "every day" for the rest of her life.
The 59-year-old actress played Monica Geller, Matthew's on-screen love interest, in 'Friends', and she's taken to social media to pay tribute to the actor, who died on October 28, aged 54.
Alongside an outtake from the sitcom, Courteney wrote on Instagram: "I am so grateful for every moment I had with you Matty and I miss you every day.
"When you work with someone as closely as I did with Matthew, there are thousands of moments I wish I could share. For now here's one of my favorites.
"To give a little backstory, Chandler and Monica were supposed to have a one night fling in London. But because of the audience's reaction, it became the beginning of their love story. (sic)"
Courteney then revealed that her former co-star said something humorous to her shortly before they filmed the scene.
She shared: "In this scene, before we started rolling, he whispered a funny line for me to say.
"He often did things like that. He was funny and he was kind. [heart emojis] (sic)"
In the scene, Ross Geller, played by David Schwimmer, walks in on Chandler as he's laying in the bed of his London hotel room.
Ross shouts that he's getting married, before he leaves the room and Monica emerges from beneath the bedsheets and asks if her brother knew she was there.
Matthew was found dead in the hot tub at his Los Angeles home.
The actor - who was best known for playing Chandler Bing on 'Friends' - was laid to rest at the Forest Lawn cemetery in Los Angeles earlier this month.