Blake Shelton: I've seen a different side to Gwen Stefani
Blake Shelton has seen a different side to his wife over recent years.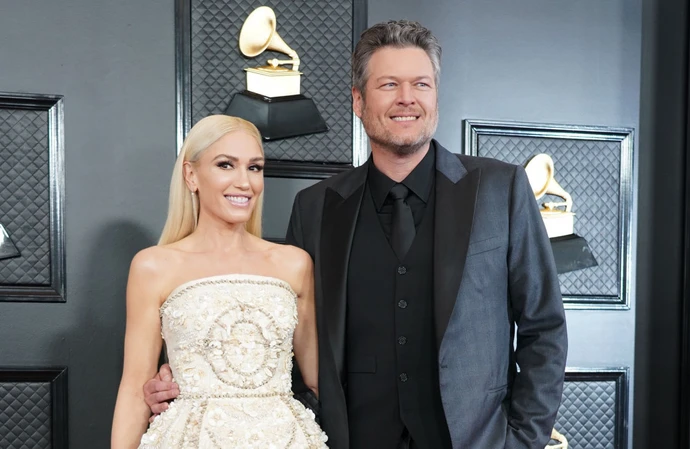 Blake Shelton has seen a "different side" to Gwen Stefani since they moved to Oklahoma.
The 47-year-old country music star has been married to Gwen since 2021, and he's noticed a change in his wife over recent times.
Blake told E! News: "I'm not going to say that she's become this country girl, but I just think we're starting to see a different side of Gwen."
The loved-up couple recently collaborated on a cover of The Judds' 'Love Is Alive', and Blake thinks his wife sounds great on the track.
Gwen, 54, first found fame as part of the band No Doubt, but she's made a successful transition into another genre.
Blake said: "I think country music has kind of given her the chance to show what an incredible vocalist she is, and an incredible songwriter."
Blake is now keen to record more music with his wife.
He shared: "I need that. My career needs you to record more music with me, Gwen."
Earlier this year, Gwen claimed that she's "supposed to be" with Blake.
The singer never had any doubt that Blake is her ideal man.
The chart-topping star - who met Blake on 'The Voice' in 2014 - told PEOPLE: "I didn't see any of this coming with Blake. This was just a big old 'What?' It was an amazing gift to experience love like that for the first time.
"He's changed my life ... when I [started dating] Blake, that's when I felt home, like, 'Oh, this is where I'm supposed to be, with this guy.'"
Gwen and Blake actually love the life they've built together in Oklahoma.
The blonde beauty shared: "I am not really a dirt person, a bug person, I don't like that much humidity. But it's so beautiful [in Oklahoma], and you kind of feel like you're going into this vortex. Nature - and God - is all right there."