Gigi Hadid is 'over the moon' for Taylor Swift and Travis Kelce
Gigi Hadid couldn't be more happy for her close friend Taylor Swift and her new man Travis Kelce.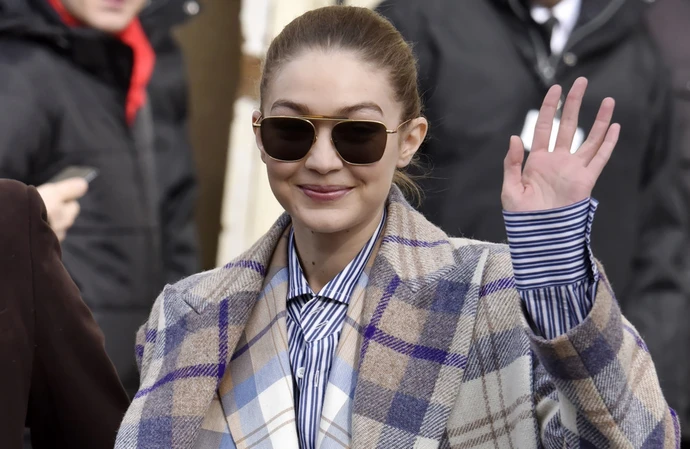 Gigi Hadid is "over the moon" for Taylor Swift and her boyfriend Travis Kelce.
There had been hearsay that the supermodel wasn't keen on her close girl pal rushing into a relationship with the NFL player.
A source had told Us Weekly: "One of the reasons Gigi hasn't attended any of Travis' games is because she doesn't agree with the way Taylor has been acting with [him]... She feels like Taylor is doing too much, too soon."
However, the catwalk beauty insists this isn't true and she and the rest of the 'Cruel Summer' hitmaker's friends couldn't be more excited for the pop superstar and her new man.
Commenting underneath an Instagram post from gossip journalist Perez Hilton, Gigi wrote: "I'm a couple days late to this tag. But didn't the press try this last week w Selena? Let it be.. we are all over the moon for our girl. Period. (sic)"
A source had also told Page Six about Selena Gomez's alleged thoughts on the whirlwind romance: "Selena thinks Taylor going to games and galavanting through New York immediately after just meeting Travis is something that is very unlike her. Historically, Taylor's always been super private about everything, and now with this [relationship], she's so open about it that it's just very odd for Selena.
"Selena just doesn't want to be part of the media frenzy because it's really chaotic."
However, according to Gigi, this is also incorrect.
Gigi giving the romance her seal of approval came as Taylor planted a kiss on Travis following her 'Eras Tour' show in Buenos Aires at the weekend.
The 'Shake It Off' hitmaker performed a gig at the Argentine capital's Estadio River Plate on Saturday (11.11.23) night and celebrated afterwards by rushing into the arms of the American football star and embracing him.
During the show, Taylor had changed the lyrics to her song 'Karma' to reflect her romance with the Kansas City Chiefs tight end.
She sang: "Karma is the guy on the Chiefs coming straight home to me."
Taylor's display of affection comes after the couple were spotted having dinner together in the city on Friday (10.11.23) after Kelce had arrived in South America on the same day.
The pair dined at a private room at Elena restaurant at the Four Seasons Hotel Buenos Aires - after the 'Anti-Hero' singer's gig was postponed until Sunday (12.11.23) due to bad weather - and were joined by Taylor's father Scott Kingsley Swift.
An insider told People that Travis was "beaming" during the evening and that he and Taylor, 33, had "looked so cute on their low-key date night".
The source added: "They also left holding hands... and the crowd in the restaurant briefly cheered as they walked out."