'It's good for my ego': Lily Allen doesn't get recognised when she's with husband David Harbour
Lily Allen loves that she goes unnoticed on the streets of New York.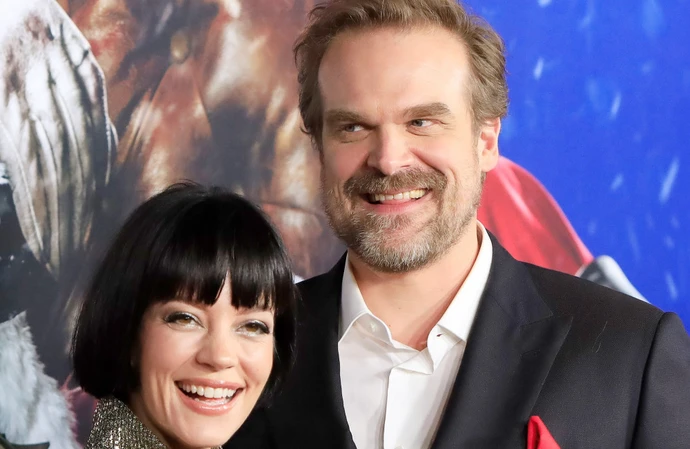 Lily Allen says no one recognises her when she's out and about with her husband David Harbour.
The 'Smile' hitmaker, 38, leads an incognito life in New York with the 'Stranger Things' actor, 48, on her arm and she quipped that it's "good for her ego".
She told Grazia magazine of her spouse's fans asking for selfies: "They don't even notice me. I'm just the photographer.
"No one knows who I am. Growing up with the attention I had in my twenties can lead to, sort of, narcissistic feelings. It's nice to be in a relationship where somebody else gets all of that attention. It's good for my ego."
The couple - who tied the knot in Las Vegas in 2020 - were recently rumoured to have split, but David quashed the gossip and insisted he and Lily are "so great".
He then joked that his wife - who has Ethel, 11, and Marnie, 10, with ex-husband Sam Cooper - will be pleased that he will be able to go back to work following the end of the SAG-AFTRA strike.
He told People: "It's so great. Ultimately, it's very good because you get to know someone.
"But, let me tell you, my wife likes when I go to work because it's nice for her to have her life and me to have my life and for us not to just annoy each other by being around all the time! We have these two kids, and it's so great. We get to raise them and stuff, and as our marriage continues, we grow closer and closer."
Meanwhile, Lily previously admitted she was "off my face" from the age of 18 to her early thirties and addicted to fame.
The 'Not Fair' singer battled an addiction to alcohol and drugs, along with an unhealthy obsession with fame since she first burst onto the music scene in 2006 and she only conquered them both "four or five years ago".
Speaking to the New York Times in August, Lily said: "From 18 to about four or five years ago just feels like a bit of a haze, because I was literally just off my face the whole time. I was using fame as well — that was an addiction in itself: the attention and the paparazzi and the chaos."