Steve-O is 'a better version' of himself since getting sober
'Jackass' star Steve-O admits he has "become a better version" of himself since getting clean 15 years ago.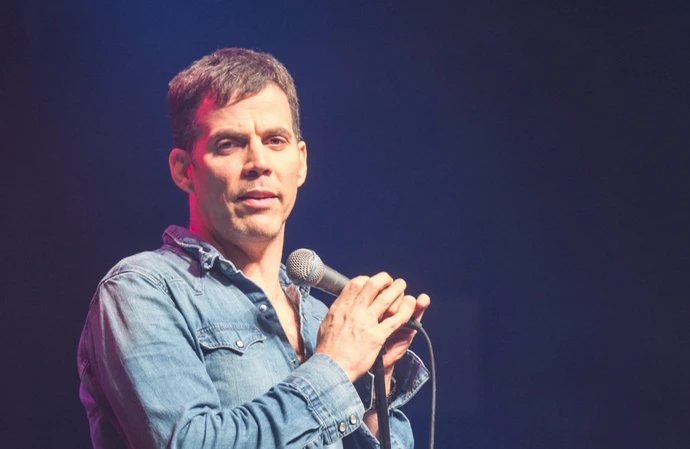 Steve-O has "become a better version" of himself since getting clean.
The 'Jackass' star has been sober for 15 years, and he admitted he is "one hundred per cent" in a much better place than when he was using drugs.
He told 'The Kyle and Jackie O Show': "Any other disease, the best you can hope for is to get back to where you were before the disease.
"But for addicts, when we treat ourselves we become a better version than before."
The 49-year-old stuntman and comedian was asked about his addiction battle, and which drugs he had tried over the years.
He revealed: "I never tried heroin and if I tried crack cocaine I'm pretty sure I did it wrong. Other than that, I did everything."
However, he insisted he does find it "kind of upsetting" when he smells weed, despite loving the scent.
He added: "When I smell marijuana I find it kind of upsetting. I don't like breathing it into my lungs and what's worse, I love the way it smells."
Last year, Steve-O expressed his regret over the way his relationship with UK TV presenter Stacey Solomon ended after he ghosted her.
He recalled in his autobiography 'A Hard Kick in the Hunts': "I was smitten, I lavished her with attention, I got what I wanted and then I broke it off.
"I had become not only part of her life, I'd become part of her kids' lives too. And then – poof – I was gone.
"To this day, I still beat myself up about the way it went down."
Steve-O was battling a sex addiction during their relationship and has been haunted by drink and drugs problems.
He adds in his book about how he ghosted other women: "I'd meet some woman, pour on the charm to convince her I really cared about her (which I invariably thought I did), sleep with her a few times, then lose interest and ghost. Wash, rinse, repeat."