Anne Hathaway has always been ambitious: 'I was told my career would fall off a cliff by age 35!'
Anne Hathaway has always been "really upfront" about her career ambitions even though she was told that her career would be over before she turned 40.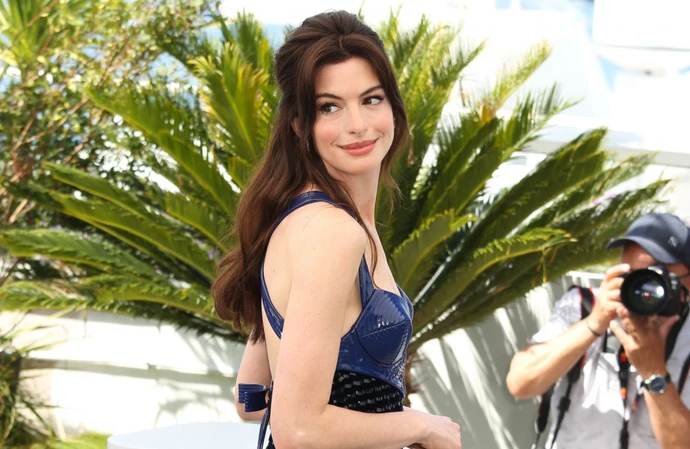 Anne Hathaway has always been "really upfront" about her career ambitions.
The 41-year-old actress shot to fame when she took on the leading role in Disney's 'The Princess Diaries' in 2001 and just over a decade later won an Oscar for her role as Fantine in 'Les Miserables' but was warned that her career would "fall off a cliff" before she turned 40 and yet she feels as if she is "still growing" in Hollywood.
She told Porter magazine: "I've always been really upfront about being an ambitious person. I have goals, I have dreams; they don't look much different than they did when I was [younger], but I'm still pursuing them.
"There's really good seasoning on the pan in a lot of the relationships in my life, and I feel like I'm still growing. When I started out [in this industry] as a child, I was warned that my career would fall off a cliff at the age of 35, which is something I know a lot of women face."
The 'Devil Wears Prada' star - who has Jonathan, seven, and three-year-old Jack with husband Adam Shulam - went on to add that it is "fantastic" that women's careers last longer these days and that while she is "proud" of a lot, still believes there is a lot to "fix" within the industry.
She said: "The thing that has evolved during [that time] is that more women are having careers deeper into their lives, which I think is fantastic. Obviously, it doesn't mean we should have a ticker tape parade – someone said this to me the other day: 'There's so much to be proud of and there's so much to fix."