Jodie Whittaker kept pregnancy secret during Doctor Who filming
Jodie Whittaker has revealed she was pregnant while filming her final scenes in Doctor Who and is proud to have been the 'first Doctor with two hearts'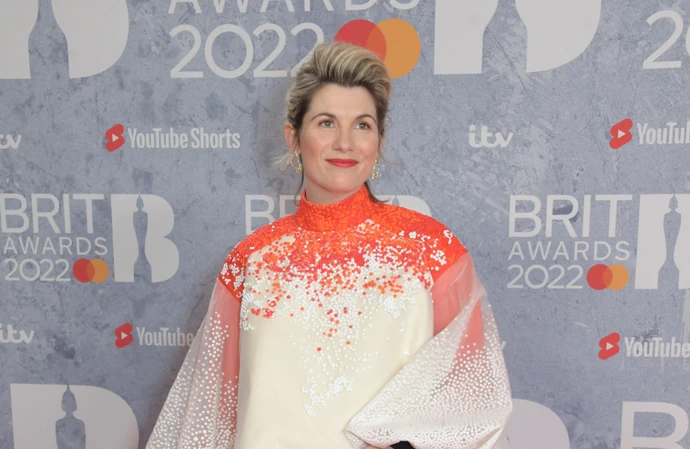 Jodie Whittaker kept her pregnancy secret while filming her final scenes in 'Doctor Who'.
The 41-year-old actress was expecting her second child while shooting for the BBC sci-fi series and welcomed her baby in 2022, but Jodie has revealed she wanted to keep her news quiet despite suffering from severe morning sickness.
She told the Guardian newspaper: "I had morning sickness that avoided mornings. It was an all-day event."
However, Jodie feels proud to have been the first pregnant Doctor Who: "The first Doctor with two hearts. I was able to tell a kid at Comic-Con that I was method for the first time. All these people being like, you're not qualified, as a woman, to play an alien. First time you've had a Doctor with two hearts, so there you go!"
Jodie didn't reveal her pregnancy publicly until she attended the BRIT Awards in February 2022 and showed her baby bump on the red carpet.
After wrapping up her final scenes on 'Doctor Who', Jodie moved to Australia for five months with her husband Christian Contreras and their two kids to work on drama 'One Night' and says she made the decision because she wanted the family to be together in one place after spending so long shooting on location for the BBC show.
She added: "I'd been away for such a long time doing Doctor Who [it mostly filmed in Cardiff] and it was an absolute pleasure, but I didn't live in the same city as my family for quite a bit of it. So I thought, I need to do something really practical. And then I read 'One Night' ... I thought, I need to play this role. What can we do?"
Jodie and Christian married in 2008 but she keeps details of their relationship and their kids out of the spotlight.
Back in 2011, the actress revealed the couple wed in Christian home state of Arizona when she was 26. She told The Independent newspaper: "We had a big wedding in Arizona - very attention-seeking, big dress, big guest-list kind of wedding. It was obviously in my top five days …
"I felt really young when I got married at just 26, especially living and working somewhere as fast-paced as London - where you can't even plan for the next week, let alone commit to something for the rest of your life. But I'm a good wife, though I think I'm a bit rubbish at home comforts."