Sir Elton John got sober following confrontation with Graham Taylor
Sir Elton John credits late former England manager Graham Taylor for having "saved his life" by confronting him about his drinking and drug taking.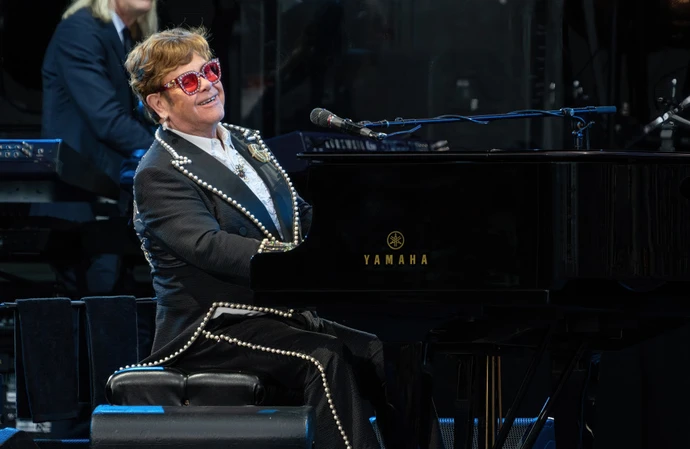 Sir Elton John credits late former England manager Graham Taylor for having "saved his life".
The 76-year-old singer admitted a foul-mouthed confrontation from the then-Watford boss, in which he warned the 'Goodbye Yellow Brick Road' hitmaker his drinking and drug taking was "letting down" himself and the club shocked him into receiving help for his issues.
An extract from new book 'Watford Forever: How Graham Taylor and Elton John Saved a Football Club, a Town and Each Other' published by The Sunday Times newspaper revealed Elton said: "I've no doubt that Graham saved my life. Without him, I would have been lost."
On 26 December 1981, Elton - who owned the club - immediately poured himself a whisky when he and Graham arrived at the Vicarage Road stadium, and the next day, the manager arrived early for a board meeting in order to privately confront his boss.
According to the book, Elton sat down and Graham - who died of a heart attack in 2017 - grabbed a bottle of brandy and slammed it on the table in front of him as he said: "That's what you have for breakfast, isn't it?
"What the f*** do you think you're doing? You're letting yourself down and you're letting the club down. If you ever turn up looking like this again, that's f***ing it, as far as I'm concerned."
The 'Candle in the Wind' singer was "stunned and mortified" by Graham's remarks but knew he had to listen.
He told the book's author John Preston: "It shook me to the core. It was one of those moments when all the delusions that I'd surrounded myself with, all the lies I'd told myself, fell away. I was just left there, stunned and mortified...
"I certainly wouldn't have taken it from anyone else; I would just have told them to f*** off. But because Graham came from outside my world, somehow that meant I couldn't ignore it.
"I may have been the king of my castle, but that was completely unimportant to him.
"Graham just cared about me as a person. About the fact that if I carried on the way I was going, then I was going to kill myself. That was what really shone through; behind his anger, I could see that he really loved me."
Elton - who took control of Watford in 1976 before selling it on in 1987 - credits the intervention for kick-starting his recovery.
He said: "Something took root inside me that day which had quietly been growing all this time.
"It launched me on the road to recovery. Although there were plenty of false dawns along the way, lots of setbacks and broken promises, it gave me the kick-start I needed. In effect, Graham saved my life; I've never had the slightest doubt about that."
The 'Philadelphia Freedom' singer was determined to show he was worthy of Graham's respect.
He said: "I would have done anything for that, literally anything."
Elton has been consistently sober since July 1990.