Wayne Rooney turned down chance to read Coleen's book first
Wayne Rooney "trusted" wife Coleen to tell her story in her memoir and didn't want to read the passages concerning their marriage difficulties before it was finished.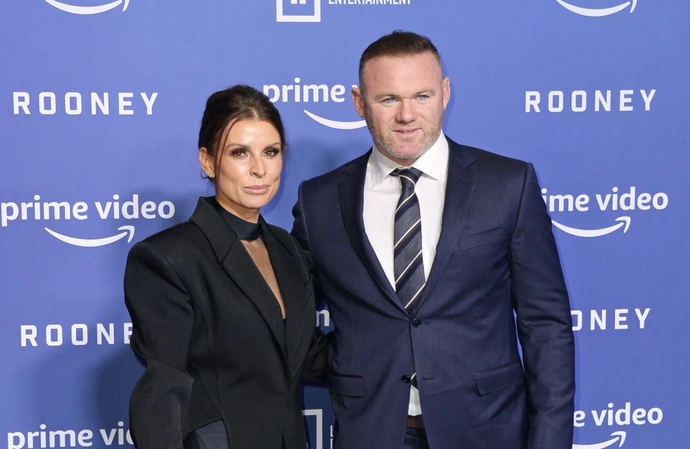 Wayne Rooney refused to read wife Coleen's memoir before it was complete.
The couple's marriage ups and downs - including the Birmingham City manager being caught drunk-driving with a mystery woman in the car and visiting prostitutes - are chronicled in the 37-year-old beauty's tome 'My Account' but the former footballer didn't ask for her to censor anything before publication.
Explaining why Wayne didn't want to read her drafts, Coleen told Britain's HELLO! magazine: "He trusts me and what I say and my value of our relationship."
But Wayne did read the completed book and enjoyed it.
Coleen added: "There were certain parts where we had a giggle although some things were harder to read. But we've dealt with it and now we're in a happier place and have moved on."
Coleen - who has sons Kai, 13, Klay, 10, Kit, seven, and five-year-old Cass with Wayne - felt it was important to "address" the issues in her marriage and explain why she had chosen to work through their problems, rather than walk away.
She said: "I wanted to address these things because it's been part of my life.
"I wanted to share again why we are still together. I feel like people have said over the years, 'Oh, why is she still there, I would have left'. So I want to tell them my side of what went on and how I was feeling at the time.
"I want to explain who I really am and why I've done things throughout my life.
"I wanted to explain why I take time and don't rush into things because a lot of people might just end it, but if the love's still there, then why not work at it and see if you can get through it? "
But Coleen admitted it has taken a "long process" for the couple to keep their marriage on track.
She added: "When things have happened there has never been a time where I've just said 'Okay, it's fine'. It's taken a long process to get where we are.
"And that's also what I wanted to explain: you can work at things, you can get through them and still be happy. It might take a long process and it might be difficult but you can still do it."