David Bowie gave verdict on afterlife to Tilda Swinton
Tilda Swinton has revealed she had a candid conversation with David Bowie three years before he died in which he confessed he did not believe in an afterlife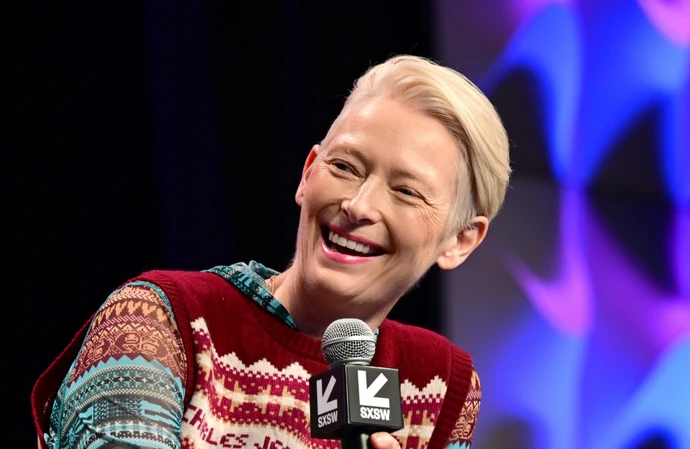 Tilda Swinton has revealed David Bowie three years confessed he did not believe in an afterlife three years before he died.
The actress worked with the legendary musician on the music video for his 2013 single 'The Stars (Are Out Tonight)' and she's opened up about a candid conversation they had in which Bowie gave his thoughts on life after death - and insisted he simply didn't believe in it.
Speaking to the Guardian newspaper, Tilda explained: "He was very ill at the time [of making the music video], which I knew about – although I didn't know quite how ill. And he started to talk about an afterlife and he said, categorically, that he didn't think there was one."
Tilda revealed she formed a solid friendship with the 'Heroes' star and they often shared jokes together.
She recalled: "I remember that while making 'The Stars (Are Out Tonight)', a music video directed by Floria Sigismondi, I'd found a silly, anatomically deformed carrot in my salad at lunch – we talked about that, it kept us going for days … "
She added: "He was always sending me images – sometimes silly, sometimes not. I used to be amazed at how aware he was of what we were all doing: he was so switched on."
Tilda previously admitted she'd been a fan of Bowie since she was a teenager and thought of him as a "cousin" because of their similar looks.
She told the Daily Beast: "My whole relationship with Bowie started when I was 13, and I bought a copy of 'Aladdin Sane' when I didn't have a record player.
"I had this record for a year before I could play it, and it was the image - not the sound - that I was attracted to. I just saw this image and thought he was my cousin.
"He just looked like me, and looked like someone from the same planet as I did, and that was a great comfort to me at the time when I was 13 and 14 looking like that, that someone not only looked like that, but felt proud enough to stick themselves on the front of an album with a zig-zag across their face and a dewy collarbone. He's always felt like a cousin."
She added of Bowie: "He feels like my cousin; like the cousin I never had."