Britney Spears' manager slams SNL's 'pathetic' Britney Spears skit
Britney Spears' manager was not at all impressed with the impersonation of the pop star.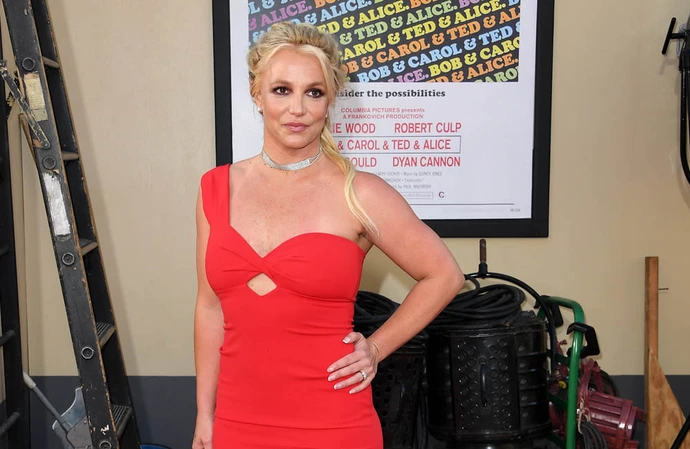 Britney Spears' manager has slammed 'Saturday Night Live' for its "pathetic" skit about his client's memoir and says the show is surviving on "life support".
Cade Hudson was not impressed that the late-night sketch parodied the audition process for the narrator job for the tell-all tome, 'The Woman in Me', which went to actress Michelle Williams, and claimed he rejected their request to have the 'Gimme More' hitmaker herself on the NBC show.
He moaned on Instagram: "Wow. The writers of SNL are getting worse and worse.
"No wonder you all reached out to me to get Britney on the show… SNL is on life support."
Taking aim at Chloe Fineman for her latest impersonation of the pop star, he added: "You all are pathetic and this Chloe isn't funny. Did you find her on Craigslist or something?"
Several other celebrities were impersonated as the auditioning actors for the job, including Timothee Chalamet, John Mulaney, B52s' Fred Schneider, Julia Fox, and Jada Pinkett Smith.
The memoir has flown off shelves and sold more than one million copies in the US in its first week.
The 41-year-old singer admitted she feels "grateful" to her fans for their "unwavering support" after the massive success.
She said: "I poured my heart and soul into my memoir, and I am grateful to my fans and readers around the world for their unwavering support."
Gallery Books, a division of Simon and Schuster, revealed 'The Woman in Me' sold 1.1 million copies across the US, including pre-orders, print books, eBooks and audiobooks formats.
Britney's bombshell book has also been a worldwide success, selling an estimated 2.4 million copies in print globally after being published in 26 languages/ territories.
Some of the revelations in the book, include Britney opening up about having an abortion when pregnant with her ex-boyfriend Justin Timberlake's baby.
She wrote: "I loved Justin so much. I always expected us to have a family together one day. This would just be much earlier than I'd anticipated.
"Justin definitely wasn't happy about the pregnancy. He said we weren't ready to have a baby in our lives, that we were way too young.
"I'm sure people will hate me for this, but I agreed not to have the baby.
"I don't know if that was the right decision. And yet Justin was so sure that he didn't want to be a father."
Britney also opens up in the tome about being under her controversial 13-year conservatorship, and reveals why she shaved her own head in 2007.