Kris Jenner pays tribute to Corey Gamble on his birthday: 'Thank you for loving me the way you do!'
Kris Jenner has paid tribute to boyfriend Corey Gamble on his 43rd birthday, just days after she celebrated turning 68.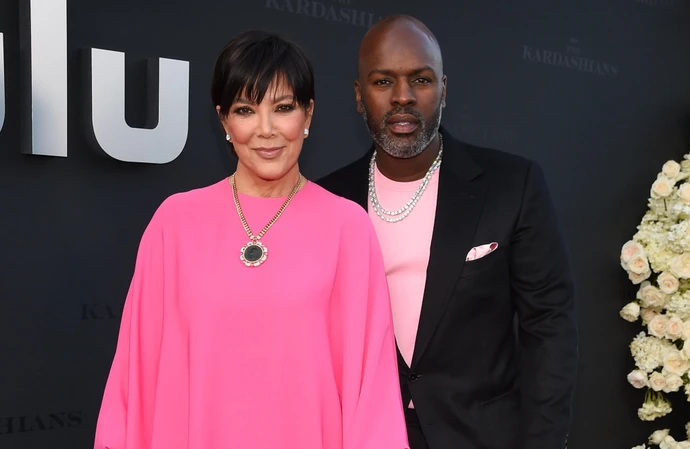 Kris Jenner has paid tribute to boyfriend Corey Gamble on his 43rd birthday.
The 68-year-old matriarch - who has Kourtney, 44, Kim, 43, Khloe 39, and Rob, 36, with the late Robert Kardashian as well as daughters Kendall, 28, and 26-year-old Kylie with former spouse Caitlyn Jenner - has been in a relationship with talent manager Corey since 2014 and took to social media on Friday (10.11.23) to 'wish him a happy birthday.
She wrote on Instagram: ""Happy birthday to my amazing man @coreygamble!! Thank you for all you bring into my life and for loving me the way you do. I love making the most beautiful memories together and I wish you a year filled with great happiness, health and magic."
'The Kardashians' star first met Corey when they were at a 40th birthday of a mutual friend almost a decade ago and last summer, she descirbed Corey as an "amazing guy" who had helped her with a number of business decisions.
She told People: "I think Corey is super. He's an amazing guy. He's really supportive and he's really dialed into a lot of the different things."
"He's very knowledgeable about a lot of the things that I work on, and he really helps me in trying to think through some of the decisions I make. "He's such a great person to bounce things off of. I really love his point of view on things."
Just days ago, Kris celebrated her 68th birthday and daughter Khloe led the tributes to the "momager" - who has famously turned her family into a billion-dollar industry of reality TV stars over the last 15 years - and the Good American founder hailed her as a a "teacher" and "best friend."
Alongside a series of throwback images, Khloe wrote on Instagram: "My heartbeat, My teacher, My safe place, My best friend! My entire life! My world! You are the reason for everything good in my eyes. Mommy, without you there is nothing. You are everything to me and so much more! There is no world or lifetime that doesn't have you in it. Life means nothing if you aren't by my side.
"You are the most remarkable woman I have ever known. Your presence makes everyone around you want to be a better, kinder, a more driven version of themselves.
"You have so many gifts and one of them is making us all feel loved, seen, validated and heard. I don't know how you do it but you do it daily
"You are a Queen! My literal Queen who has raised mini Queens and a beautiful King. You built this kingdom and we honor you! I only pray I can leave footprints on people's souls the way you have."
Corey also made his own post on Kris's big day last week, as he urged her keep being to the "powerful force of wisdom" that has got her so far in life.
In his own Instagram post, he wrote: "Keep being the powerful force of love and wisdom that guides the ship that you birthed and built… I'm always proud of you and thankful for u…. love you forever birthday girl. Keep shining and being the BEST mother to your 6."