Sir Billy Connolly reveals his coping mechanism as he battles Parkinson's disease
Sir Billy Connolly uses art as a coping mechanism as he battles Parkinson's disease and is able to find comfort in putting pencil to paper/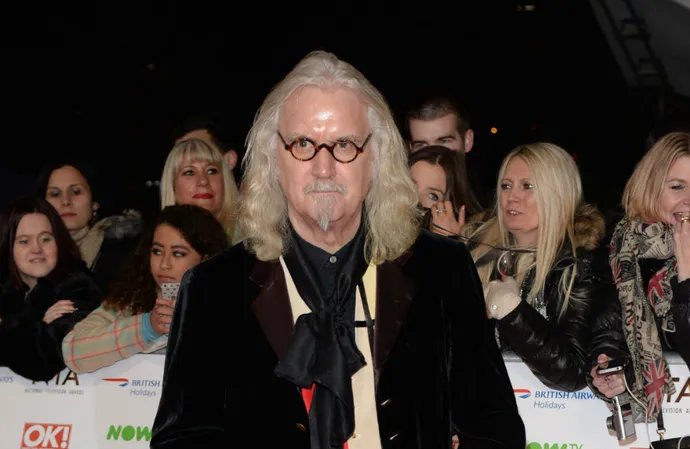 Sir Billy Connolly uses art as a coping mechanism as he battles Parkinson's disease.
The 80-year-old comedian was diagnosed with the brain disorder - which causes uncontrollable movements, such as shaking, stiffness, and difficulty with coordination - in 2013 but has now admitted more than a decade into his struggles that he has found solace in drawing.
He told The Saturday Times Magazine: "Art has made my life magical at a time when I thought it would be unbearable. My disease creeps up on me — every day it gets stranger and more different. I don't know how I would have coped without drawing. It's taken me out of the scene and put me somewhere else, where I can survey it from a different angle."
Billy has Daisy, 39, Amy, 37, and Scarlett, 35, with wife Pamela Stephenson - who acts as his carer - as well as Jamie, 54, and 50-year-old Cara with first wife Iris Pressagh and went on to add that he is unable to hide his debilitating symptoms from his children anymore but insisted that he is "immensely proud" of them.
He added: "The cold affects me, it makes the streets slippery and I end up on my arse. which is rather boring. The symptoms are so obvious now. The way I walk, the way I talk, the way I do everything — the way I shake — it's impossible to hide. But they're so used to it now. They're all great spirits. It's one thing I'm immensely proud of, the spirits of my children."
Earlier this year, Billy revealed that the effects of the disease have left him unable to dress himself.
Speaking on BBC Radio 4's 'Today' programme, he said: "My life has changed radically.
"I walk with a stick and at airports I have to get the wheelchair. I hate being dependent to that degree and I feel sorry for other people who are in wheelchairs and who have [it] worse than me.
"But it's a thing I just have to put up with.
"My wife puts my clothes on in the morning. It's not very manly. Your mum puts your clothes on.
"I'm clumsy and I lose my balance. I'm out of balance a lot and I fall. I'm fed up with it."