Taylor Swift sends Kelly Clarkson flowers to mark re-recorded albums
Taylor Swift sends Kelly Clarkson flowers every time she releases a new reworked album because of the 'Breakaway' singer's suggestion she re-record her old records when the rights to the master recordings were sold.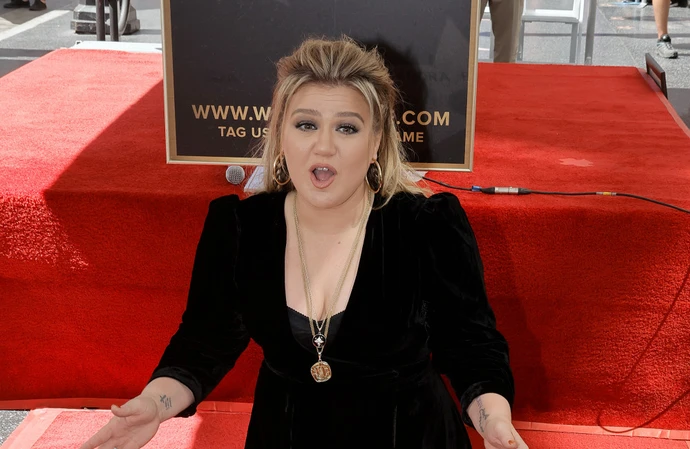 Taylor Swift sends Kelly Clarkson flowers every time she releases a new reworked album.
The singer-and-talk show host suggested in 2019 that the 'Cruel Summer' hitmaker should re-record her back catalogue after the rights to her first six studio albums were sold to Scooter Braun, and Taylor has been showing her gratitude for the idea ever since.
Kelly told E! News: "You know what's so funny? She just sent me flowers.
"She's so nice. She did. She was like, 'Every time I release something' - 'cause she just did '1989'. I got that really cute cardigan, too."
But Kelly believes the 'Shake It Off' hitmaker would still have come up with the idea even without her suggesting it.
She added: "I love how kind she is though.
"She's a very smart businesswoman. So, she would have thought of that.
"But it just sucks when you see artists that you admire and you respect really wanting something and it's special to them.
"You know if they're going to find a loophole, you find a loophole. And she did it and literally is, like, the best-selling artist I feel like of all-time now."
The 41-year-old star also praised Taylor's fans for baking her initiative.
She said: "It's so cool to see a fanbase really get behind her in that too because it's important.
"She's known for being such an incredible songwriter and the soundtrack to a lot of people's lives and that's her life. So, you should have the option of owning that."
Kelly previously admitted Scooter "took offense" at her suggestion to Taylor.
Kelly tweeted at the time: "@taylorswift13 just a thought, U should go in + re-record all the songs that U don't own the masters on exactly how U did them but put brand new art + some kind of incentive so fans will no longer buy the old versions.(sic)"
Reflecting on the aftermath, the 'Breakaway' singer previously told Andy Cohen on a SiriusXM Town Hall special: "I think Scooter took offense to it, because we ran into each other, and I think he reached out at the time to my manager. I was like, 'It wasn't anything against him.'
"When she came out and said that and I heard about it, I was like, 'Whatever. Re-record them. Your fans will support you.' Uh, they did. She has like every top record right now in the charts.
"He called my manager at the time I heard, and I don't know what happened or what was said, but I think he thought I was attacking him. I was like, 'I honest to God didn't even realise who had the [rights].' I didn't even know all the information.(sic)"
Scooter later sold the catalogue to private equity company Shamrock Holdings in a deal reportedly worth more than $300 million.