Jack Osbourne's baby daughter 'scared' of grandad Ozzy
Jack Osbourne has confessed his baby daughter is 'scared' of her grandad Ozzy Osbourne even though she loves rocking out to his music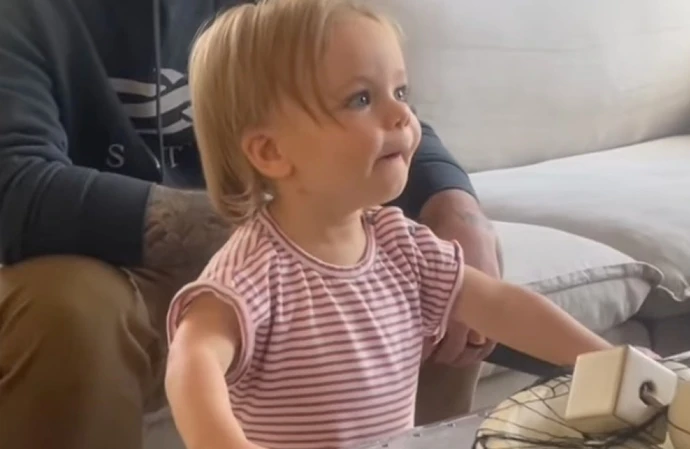 Jack Osbourne's baby daughter is "scared" of her rocker granddad Ozzy Osbourne.
The Black Sabbath's star's son made the confession during an episode of the family's 'The Osbournes' podcast, dropping the bombshell news on Ozzy that Maple, one, loves rocking out to his music but is terrified of him in real life.
When Ozzy asked if he could bring his grandkids to visit, Jack replied: "I f******will … she's [Maple] scared of you IRL [in real life]."
Jack then spoke about a video he took of Maple bouncing around to Ozzy's performance of 'Crazy Train', adding: "You haven't seen the new video, where she's pointing. She does the 'Ay, ay, ay,' but she's pointing at the TV going, 'Papa, Papa, Papa, Papa, Papa,' just on repeat like a broken record.
"In real life when she sees him and she's like, 'Oh f***, there he is."
Jack is dad to Maple with his wife Aree Gearhart, who he married in September. He is also father to Clementine, 11, Andy, eight, and Minnie, five, with his ex-wife, Lisa Stelly.
The latest revelation from the podcast comes after Ozzy admitted he used to pee himself on stage. The 74-year-old rocker didn't worry about getting caught short during gigs because he'd simply relieve himself while performing, arguing because he was "wet anyway" from soaking the crowd with water guns.
Speaking on his family's 'The Osbourne Podcast', he explained: "When I was onstage, I used to go, 'Oh, f*** it,' and just p***, 'cause I was wet anyway from throwing water around." Ozzy made the revelation as his family discussed the fact Queen Victoria's underwear was once sold at auction, which his son Jack felt was weird. Sharon Osbourne then revealed she once owned a pair of Marilyn Monroe's shoes, something Jack insisted was just as odd. His mother argued: "Shoes, a handbag, a dress is different than somebody's bloody knickers that they farted in and s*** in." Jack replied: "Who's s******* in their underwear?" His question prompted the Black Sabbath frontman to jump in with a joke. He quipped: "She was an old girl, she was probably incontinent. She owned continents, but she was incontinent." He then suggested members of the royal family likely relieve themselves in their underwear during long "parades" and public processions, and then made his own revelation.