Jeremy Allen White feels 'flattered' by his sex symbol status
Jeremy Allen White has decided to embrace his heartthrob status.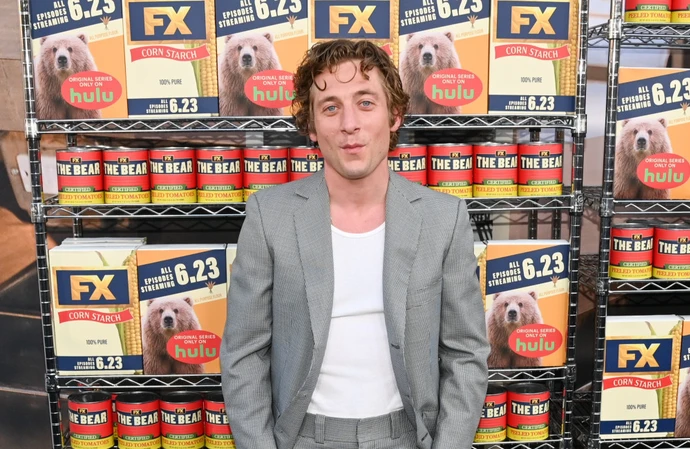 Jeremy Allen White feels "flattered" by his heartthrob status.
The 32-year-old actor has achieved sex-symbol status since starring in the comedy-drama series 'The Bear', and Jeremy has revealed that's happy to embrace the recent compliments.
The actor - who plays Carmen 'Carmy' Berzatto on the Hulu show - told PEOPLE: "What do I say to the internet? Thanks for watching. I don't know, I'm flattered."
Despite this, Jeremy admitted to being surprised by his new-found status, and the buzz that he's created online.
Jeremy - who is currently estranged from his wife, Addison Timlin - confessed: "It surprises me, truly. But I'll take it! I'll take what I can get!"
Earlier this year, Jeremy insisted that he doesn't "pay too much attention" to social media chatter.
The actor revealed that his mom is actually much more aware of what's being said about him online.
The hunky star told Vanity Fair magazine: "My mom tells me what they're saying on Twitter, which is nice."
Jeremy has been in the spotlight throughout his adult life. However, he's only recently achieved sex-symbol status, after starring in 'The Bear'.
The actor - who previously played Lip Gallagher in the comedy-drama series 'Shameless' - said: "I've been acting since I was 18. I was on this show ['Shameless'] for 11 years that was popular, but I wasn't getting as much attention then as I am now.
"I feel very lucky that everything's been this gradual because I've been able to find my footing already."
By contrast, Jeremy feels sympathy for younger actors who are suddenly thrown into the spotlight.
He said: "I feel really bad for a young actor or somebody who just hasn't had much experience when all of a sudden they break through; it could be more overwhelming in that case."