Khloe Kardashian feels 'mistreated' by Kris Jenner
Khloe Kardashian slammed her mom on the latest episode of 'The Kardashians', accusing her of double standards.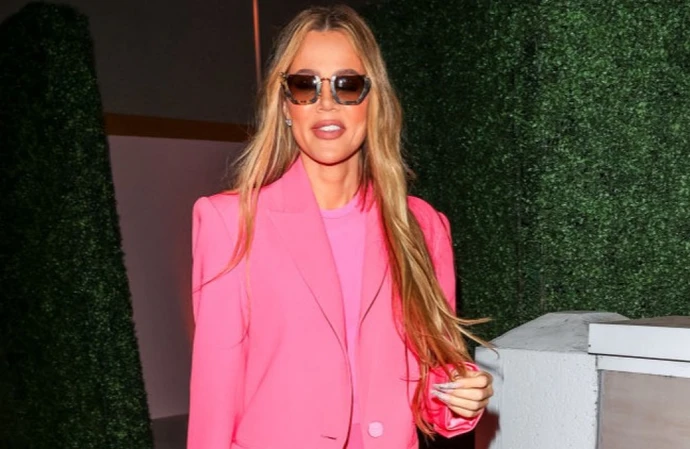 Khloe Kardashian believes Kris Jenner is more harsh on her than on her siblings.
The 39-year-old star accused her mom of double standards during the latest episode of 'The Kardashians', with Khloe suggesting that she doesn't feel supported by the showbiz matriarch.
After Khloe attended a dinner honouring her mom's Safely collaboration, Kris said: "I hate when you're cranky with me because I can't sleep at night."
Khloe rolled her eyes and replied: "I'm sure you slept perfectly."
Kris - who founded Safely, a company that produces plant-powered cleaning products - subsequently insisted that she appreciates Khloe's support.
She said: "I am glad that you came today. I didn't know if you were going to show up or not."
Khloe insisted that she'll always support her mom, even though she feels she's the victim of a double standard.
Khloe explained: "Mom, of course, I don't care what we're going through, I'm still going to do what's morally right.
"I want you to look around and see that not any of your other kids are here, but I am and the one that you mistreat the most."
However, Kris quickly rubbished Khloe's suggestion.
The 68-year-old star - who also has daughters Kourtney, 44, Kim, 43, Kendall, 28, and Kylie, 26, as well as son Rob, 36 - replied: "Mistreat? Oh, we're not starting that again."
By contrast, Khloe recently took to social media to pay a glowing birthday tribute to her mom.
Alongside a series of throwback photos, Khloe wrote on Instagram: "To the most selfless, beautiful, kind, and loving mommy on the planet - Happy happy birthday!! Cheers to my biggest inspiration, The queen of hearts, my heart!! Cheers to The life of every party, to the woman who makes me laugh until I cry. The gate keeper to all that is sacred and magical! Our Secret holder, problem solver, My heartbeat, My teacher, My safe place, My best friend! My entire life! My world! You are the reason for everything good in my eyes, I am screaming HAPPY BIRTHDAY MOMMY!!! (sic)"