Kourtney Kardashian 'can't fake' her true feelings for' Tristan Thompson after he cheated on Khloe
Kourtney Kardashian admits she "can't fake" her dislike for Tristan Thompson after her cheated on her sister Khloe.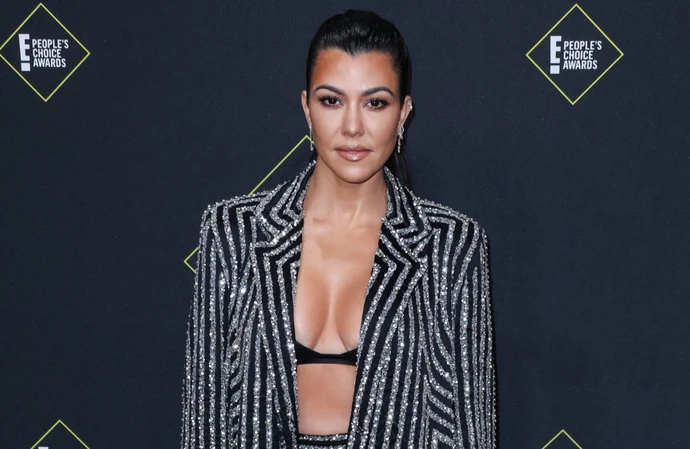 Kourtney Kardashian "can't fake" a friendship with Tristan Thompson.
The Poosh founder's sister, Khloe Kardashian ended her relationship with the NBA star after it emerged he'd been unfaithful numerous times while she was pregnant with their daughter True, now five, but they later reconciled, only for her to call it a day once more when it emerged he'd fathered a child with Maralee Nichols while they were preparing for a surrogate to give birth to their son Tatum, now 15 months.
And though the former couple have stayed amicable for the sake of their children, Khloe's family aren't as forgiving.
In a preview for next week's episode of 'The Kardashians', Khloe's sister Kourtney said: "Tristan and I really have not connected and I just can't fake it."
She then quizzed the sportsman about his behaviour, asking him if he feels anything when he cheats.
When he admitted he was "disgusted" with himself, she angrily asked: "So then why do you do it again?"
And Kourtney, 44, wasn't the only member of the family who didn't want to see Tristan.
Kylie Jenner, 26, said: "Tristan is coming over and I do feel a little nervous."
When the sportsman arrived, he told the beauty mogul: "Everyone got affected differently, but I think you were affected the most."
Before sitting down with her family, Khloe warned Tristan, 32, not to expect a warm welcome.
She said: "In this family, if you do something to one of us, it affects everyone."
Tristan was seemingly not fazed by the comment, and asserted he was ready to be accountable for his actions.
He said: "I'm in the place now where I can own up to the mistakes I made."
The confrontation comes a few weeks after Kourtney admitted her dislike of Tristan had rubbed off on her 11-year-old daughter Penelope.
Kourtney - who also has sons Mason, 13, and Reign, seven, with former partner Scott Disick and recently gave birth to her and husband Travis Barker's first child - said: "I feel like she gets it from me. I told her the first day of school, I was so triggered by him ... I know why, but I feel like we all brush it off and are fine, and then I was just so triggered and I was like, 'I just can't do it anymore.'
"Where I am at with Tristan has nothing to do with what I expect my family members to do. If Penelope has feelings about Tristan, rightfully so. And good for you, girl."