Kim Kardashian plans to remain single for another year
Kim Kardashian is determined to remain single for another 12 months at least.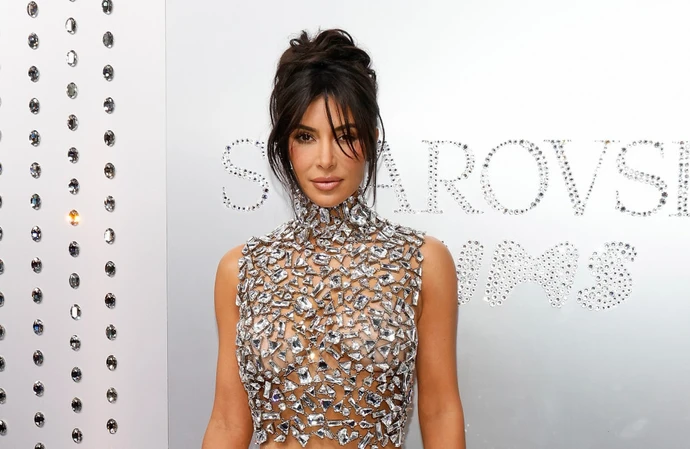 Kim Kardashian has vowed to remain single for another year.
The 43-year-old star has revealed that she's "not looking" for love for the time being, and plans to stick to her previously-expressed desire to remain out of a relationship for at least two years.
The brunette beauty - who split from comedian Pete Davidson in August 2022 - said on the latest episode of 'The Kardashians': "I've got a year to go. I think that will be really good for me. [I'm] not looking - they seem to find me, but I'm not looking!"
Kim has already been married three times - to Damon Thomas, Kris Humphries and Kanye West - and she's admitted being undecided about the possibility of walking down the aisle one last time.
The reality star made the confession during a conversation with Lukas Gage, prior to his wedding to hairstylist Chris Appleton in Las Vegas.
During their chat, Lukas asked: "So you think you've got one more wedding inside you?"
In response, Kim admitted: "I don't know. I think I go back and forth."
Kim subsequently acknowledged that she's in a "calm place" in her life.
She said: "Maybe that's when it's good to invite energy [in]."
Kim - who has four children with Kanye - also revealed that she's looking for some very specific qualities in her next boyfriend, having been through so many ups and downs in her love life, and she's not interested in compromising on her strict criteria.
The Skims co-founder explained that she wants to find someone "who calms me and drives me wild, no airing out our dirty laundry, a person who accepts you and pushes you to your highest potential".
She said: "I do think my list is ever-evolving and growing and I won't stop until he fits every single one of those."