Kim Kardashian reveals secret lip tattoo after famously saying she wouldn't 'put a bumper sticker on a Bentley'
Kim Kardashian revealed her infinity lip tattoo on the latest instalment of 'The Kardashians'.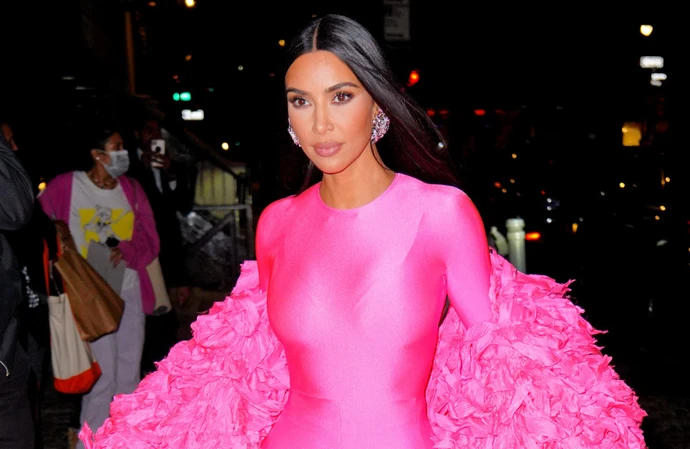 Kim Kardashian has revealed she "finally put a bumper sticker on a Bentley" and got a hidden lip tattoo.
The Skims founder had sworn off getting body ink because she thought it was tacky.
However, on the latest episode of 'The Kardashians', which aired on Thursday (09.11.23), she revealed she celebrated her 'Saturday Night Live' hosting debut in 2021 by getting the infinity sign inked onto the inside of her lip.
After showing off the tattoo to her hairstylist Chris Appleton, she said: "You guys, something you don't know about me.
"Me and all my friends got matching tattoos and everyone got them on their hands and I was like, 'There's not a shot I will get a tattoo.'"
Footage was shown of the 43-year-old reality star having the tattoo done in front of a group of friends and her sister Khloe Kardashian.
She quipped: "I finally put a bumper sticker on a Bentley."
Kim smiled: "This is how you celebrate SNL, with a little tattoo at 4:30 in the morning."
The businesswoman forgets it's there and says no one has spotted it.
She said: "No one knows, no one sees it, I forget.
"But every once in a while, I'll be flossing my teeth and I'll see black and I'll go, 'What's this black thing?'"
Appearing on 'The Wendy Williams Show' in 2019, Kim famously said in response to getting tattoos: "Honey, would you put a bumper sticker on a Bentley?"