Selma Blair reveals Matthew Perry 'loved being recognised' in sweet tribute
Selma Blair pays tribute to Matthew Perry and says the late 'Friends' star "loved being recognised".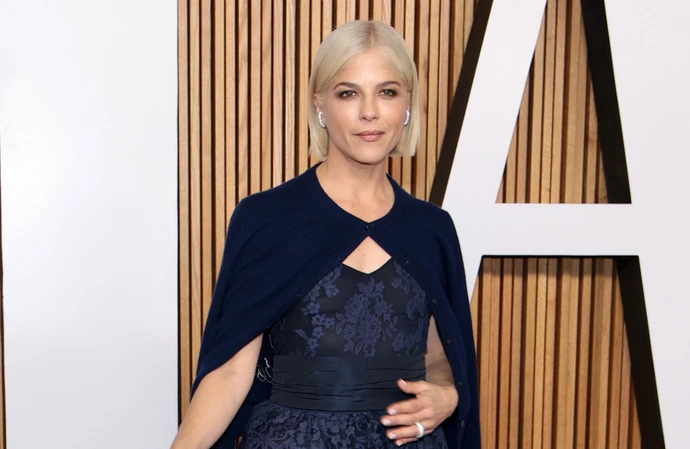 Selma Blair has revealed Matthew Perry "loved being recognised".
The 51-year-old star has reflected on her three-decade friendship with the late 'Friends' actor and hailed him as a "comic genius" following his tragic death on October 28 aged 54.
Speaking at the 2023 Glamour Women of the Year Awards in New York City on Tuesday (07.11.23), she told Entertainment Tonight; "He's so missed, and I love that everyone loves him.
"I know he meant so much to all of us, and he loves that. He loved being recognized."
Selma pointed to the close bond they shared, and paid tribute to Perry's caring nature.
She added: "He was someone that really was [my friend], we were actively friends, you know, for 30 years.
"We dated years ago, and he really was such a comic genius in his writing and his love and his ability to care for his friends."
Following the star's passing, Selma revealed she was "broken hearted" after hearing the devastating news.
She wrote on Instagram: "My oldest boy friend. All of us loved Matthew Perry, and I did especially. Every day.
"I loved him unconditionally. And he me. And I'm broken. Broken hearted. Sweet dreams Matty. Sweet dreams."
Perry was found dead in his hot tub at his home in the Pacific Palisades area of Los Angeles in an apparent drowning.
Police have said there were no signs of foul play at the scene of his death, but the LAPD's Robbery Homicide Division has taken over the investigation into his shock passing.
TMZ reported on Tuesday (31.10.23): "It may come as a surprise to some because foul play is not suspected at this point, but cops say it's just standard procedure for (its Robbery Homicide Division to investigate) high-profile cases."