Patrick Dempsey, 57, is PEOPLE's 2023 Sexiest Man Alive: 'I thought it was a joke!'
Patrick Dempsey is PEOPLE magazine's 2023 Sexiest Man Alive and explains why at the age of 57 he is grateful that it is happening now.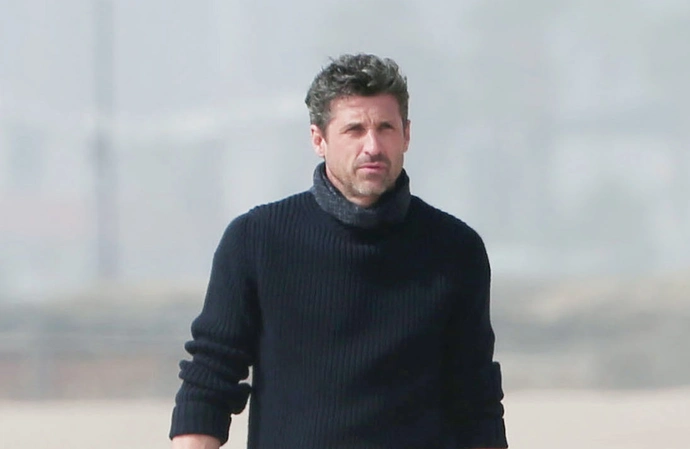 Patrick Dempsey is PEOPLE magazine's 2023 Sexiest Man Alive.
The 57-year-old actor has received the magazine's coveted title - which has previously been held by the likes of Paul Rudd, Chris Evans, and David Beckham - and admitted that he was initially shocked when he heard the news.
He told the outlet: "I was completely shocked, and then I started laughing, like, this is a joke, right? I've always been the bridesmaid! I'd completely forgotten about it and never even contemplated being in this position. So my ego is good."
The former 'Grey's Anatomy' star - who set up the Dempsey Center in honour of his late mother following her battle with cancer and strives to support others battling the disease with the facility - is married to Jillian Fink and has Talula 21 as well as 16-year-old twins Darby and Sullivan with her and joked that while he is grateful to have the title at this stage in his life, he knows his kids are just going to "make fun" of him for it.
He said: "I'm glad it's happening at this point in my life. It's nice to have the recognition, and certainly, my ego takes a little bump, but it gives me the platform to use it for something positive. But my kids just going to make fun of me and pick on me and figure out every reason why I shouldn't be. Which is good, they keep me young!"
Meanwhile, Patrick will soon be seen starring as Italian driver Piero Taruffi in the biopic 'Ferrari' and after yearning to be a part of the movie for several years, he finally called director Michael Mann to put himself forward and explained how the situation served as a life lesson.
He said: "I'd been following the movie for years, so I called Michael and said, 'I want to discuss being a part of this, That taught me if you really want something, you have to do it yourself."