Megan Fox talks abusive relationship and love addiction in dark poetry book
Megan Fox is breaking her silence on the mistreatment she has faced by men.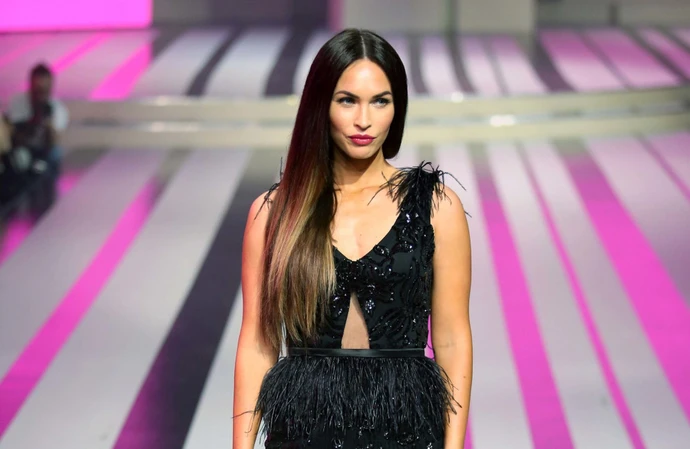 Megan Fox has penned poems about an alleged abusive relationship.
The 'Transformers' actress - who is currently engaged to rapper Machine Gun Kelly - has unveiled her poetry book 'Pretty Boys Are Poisonous', in which she opens up on miscarriage, love addiction, and abuse.
In a statement, she said: "These poems were written in an attempt to excise the illness that had taken root in me because of my silence. I've spent my entire life keeping the secrets of men, my body aches from carrying the weight of their sins.
"My freedom lives in these pages, and I hope that my words can inspire others to take back their happiness and their identity by using their voice to illuminate what's been buried, but not forgotten, in the darkness."
Although she hasn't mentioned any of the men by name, she refers to a "32-year-old narcissist", her "true love, twin flame" and a "complacent rock star", aka MGK, whose real name is Colson Baker.
In one poem called 'oxycodone and tequila', she writes: "today my sin was that i followed your friend to the dinner table / instead of waiting for you to lead me.
"you hit me / again / and again."
In 'don't worry darling', she shares: "mornings after you would hurt me / i would wake up and make your coffee / put on a sweatshirt so you wouldn't have to look at the bruises you left."
In another, titled 'A beautiful boy is a deadly drug', she writes: "You are an addiction that no amount of prayers will ever cure.
"You are killing me but my heart won't give you up."
Speaking to People about the collection, which is out now, she said: "It comes from a lot of places.
"Some of it is literal, while other parts are allegorical. Some poems contain a Grimm's-fairy-tale-type element, and others serve the same purpose as memes in online culture."
On becoming "stronger" as a person, she added: "Relationships are complicated. For most of us it's not a fairy tale. Relationships are not pretty. They are ugly. Sometimes they are a war. But through a wound enters an opportunity to grow and become a stronger more whole version of yourself."