'It felt very sacred': Elizabeth Debicki on filming Princess Diana's famous blue swimsuit shot
Elizabeth Debicki has lifted the lid on filming Princess Diana's final week alive.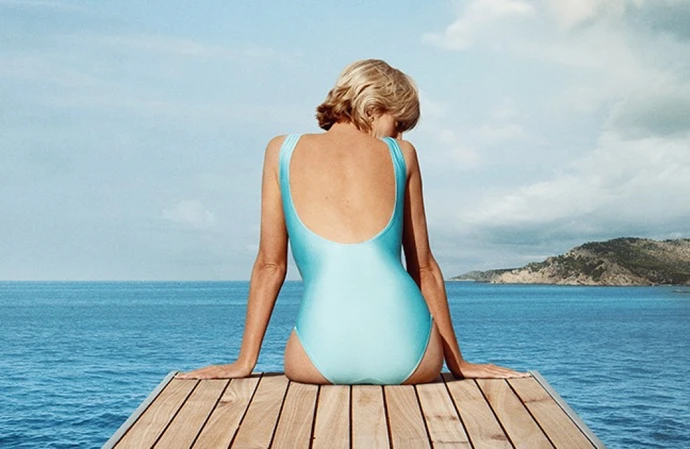 Elizabeth Debicki says it was a "very sacred" moment filming the late Princess Diana's swimsuit scene for 'The Crown'.
The royal - who tragically died in a car collision, in Paris, on August 31, 1997, aged 36 - was snapped by paparazzi a week before her death sitting on the end of the diving board of her boyfriend Dodi Al Fayed's father Mohamed Al-Fayed's private yacht Jonikal off the coast of Portofino in a striking blue swimsuit.
And much like filming her "revenge dress" look, a silk Christina Stambolian gown, that Diana donned to a bash at the Serpentine Gallery in Kensington Gardens after the then-Prince Charles confessed to having an affair, the 33-year-old actress didn't know what to expect "emotionally" and physically until she was in the moment.
She said in a promotional video: "There was just something about that swimsuit and recreating that moment that felt very sacred.
"It was very important we got it right. In a way, it reminded me a little bit of when we shot the revenge dress - it's as close as possible to the real imagery."
Elizabeth continued: "As an actress, I get to enter into that space and discover what's emotionally in that moment. With the revenge dress, I didn't really know until I stepped out of the car.
"At this moment, I didn't really know until I was sat with the sea under me."
Elsewhere, Elizabeth said she found it "completely unbearable" filming "horrendous" scenes of Diana and Dodi (Khalid Abdalla) being chased by paparazzi
She added: "There's nowhere you can go and you only have to be in a situation like that for about a minute before you realise, 'This is completely unbearable'.
"To have this swarm around you, you feel very trapped. It's a really unpleasant experience.
"There are times as an actor — where you're actually doing a stunt, or you're jumping off a building, or you jump into the water, or whatever it is — that you experience something very physical and there's not a huge amount of acting that takes place.
"I think that was what was happening a lot when we were recreating those scenes, because it's really horrendous to have that many people yelling at you and wanting something."
The last six episodes of 'The Crown' will arrive on December 14 on Netflix.