Megan Fox: Sometimes relationships are a 'war'
Megan Fox believes relationships can be a "war" but they provide an opportunity to learn and grow.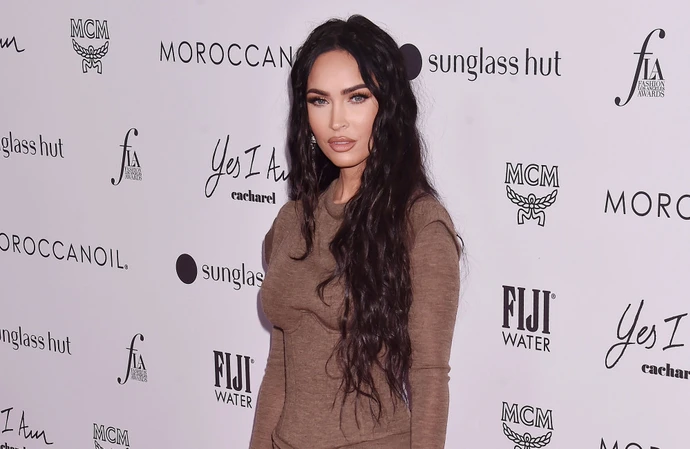 Megan Fox believes relationships can be a "war".
The 'Transformers' actress - who has three sons with ex-husband Brian Austin Green and is engaged to Machine Gun Kelly - explored toxic bonds in her new poetry collection, 'Pretty Boys Are Poisonous', and despite the dark subject matter, she insisted "ugly" problems can be a way to grow and get stronger.
She told People magazine: "Relationships are complicated.
"For most of us it's not a fairy tale. Relationships are not pretty. They are ugly. Sometimes they are a war.
"But through a wound enters an opportunity to grow and become a stronger more whole version of yourself."
The 37-year-old beauty kept "the majority" of her work out of the book because she thought it would be too "unsettling" for readers.
She said: "I didn't even bother sending the majority of what I wrote to my editor because they were too graphic and unsettling for others to read."
But just writing the poems was more fulfilling than acting has ever been.
She explained: "Acting doesn't really allow me to express myself fully in the way writing does because I'm reading someone else's words under someone else's direction.
"Poetry gives me a space to experience some catharsis through art."
The 'Jennifer's Body' actress didn't only use her own life for inspiration for her poems.
She said: "It comes from a lot of places. Some of it is literal, while other parts are allegorical. Some poems contain a Grimm's-fairy-tale-type element, and others serve the same purpose as memes in online culture.
"All of it "is something women can relate to."
And Megan isn't nervous about sending her personal writing into the public sphere.
She said: "I've been in the public eye for a long time and my career has been one long witch hunt. So nervous? No.
"I expect a mixture of admiration and vitriol from the public."