Barry Keoghan turns to celebrity dad pals Cillian Murphy and Colin Farrell for parenting tips
Barry Keoghan gets parenting advice from Cillian Murphy and Colin Farrell because he's never had a relationship with his own dad to be able to turn to him.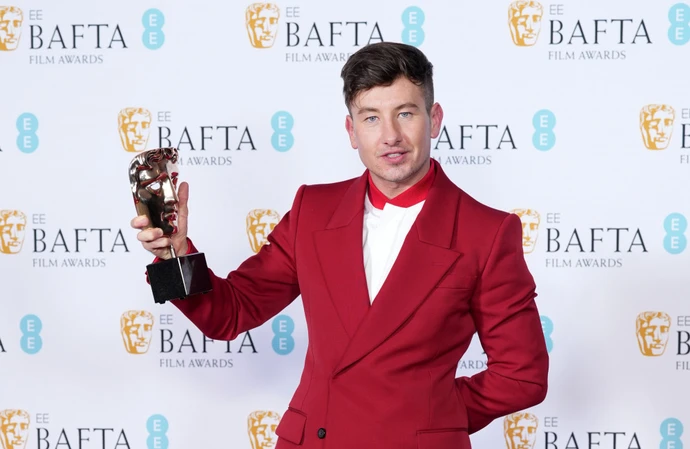 Barry Keoghan gets parenting advice from Cillian Murphy and Colin Farrell.
The 'Saltburn' actor is dad to 14-month-old Brando - who he has with partner Alyson Kierans - and because he has never had a relationship with his own father, he has been happy to have friends share their knowledge of raising their own kids.
He told Sunday Times Style magazine: "You want to have some fatherhood of your own to base it on and I don't, so I take advice off people like Cillian and Colin a lot — I've seen Colin's love for his kids and I now get that.
"When your kid gives you that little smile it makes you feel like you're the only person in the world. You've got to be there unconditionally for that little being."
Barry's mother Debbie was a heroin addict who passed away when he was 12 and after being in and out of foster care from the age of five, when he was 10, he and brother Eric went to live with their grandmother and aunt in their two-bedroom flat, and he also looks to his granny for advice because she did such a "great job" raising him.
He said: "She was like mother and father to me in one and she did a great job — I think so anyway!"
The 'Banshees of Inisherin' actor became "really good friends" with Robert Pattinson when they worked on 'The Batman' and he also counts Timothee Chalamet as a pal, but Barry, 31, admitted he still gets starstruck and is happy to be that way when he meets his heroes.
Recalling an encounter with Dwayne 'The Rock' Johnson, he said: "When I met him I just couldn't talk, I was like this [with my mouth open].
"Then he took me in for a hug and I was like, 'Oh my God, the Rock is hugging me.'
"Getting to sit alongside these people you admire is crazy. I don't want to lose that fanboy sense."
Despite his success, the Oscar-nominated actor loves the fact his friends back in Ireland won't let stardom go to his head.
He said: "One day you're there with them in the youth club playing football, the next you're on the fecking screen. I know how I'd react to that — 'No way!', 'You think you're so great!'
"In the pub they're like, 'Hollywood, this is on you,' or, 'Leave your Hollywood at the door.'
"But it's not a bad thing, it's just the Irish way of bringing you down.
"It's humbling and I wouldn't have it any other way. You need a bit of craic and charm and banter."