Superstore star Nico Santos marries Survivor contestant Zeke Smith
Nico Santos has married his longtime boyfriend Zeke Smith after five years of dating.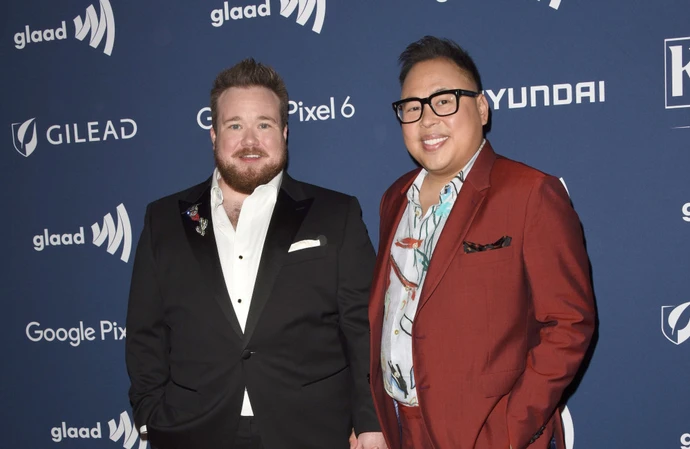 'Superstore' star Nico Santos has married 'Survivor' contestant Zeke Smith.
The 44-year-old actor and the 35-year-old reality TV star celebrated their union with a lavish celebration at the Parker Hotel in Palm Springs, California, over the weekend.
Zeke admitted they already felt like a married couple before walking down the aisle, but they feel like a proper "family" now.
Before they tied the knot, he told People: "For us, we've been together for almost six years. We own a home together, have a joint bank account. We're each other's emergency contacts.
"By all sorts of usual metrics, we are married.
"But actually having the ceremony, making it legal, it's about becoming a family.
"We're in it forever. Through thick and thin and easy and hard. We're going to be the person that's there for the other one."
The couple didn't realise their ceremony was taking place during the same weekend as Pride, with Nico dubbing it our "big gay" wedding.
He said: "It's a big gay wedding.
"A lot of our guests are queer as well, so we thought let's just stick to the date and have it during Pride weekend. So it'll be extra gay…We're not very serious people, which is why we both work in comedy, so we're calling it our silly bougie wedding."
The 'Crazy Rich Asians' star admits life is "a little less scary" having his husband by his side.
He added: "It's just really great to finally have met your person who is going to hold your hand and will have your back no matter what. It just makes life a little less scary to chase your dreams and the fear of falling on your face.
"It just makes everything a little less scary pursuing that because you know that somebody's got your back and will catch you."
Nico and Zeke first met five years ago at the 2018 GLAAD Media Awards. The former got down on one knee at the 2022 ceremony.