Britney Spears wants to address Sam Asghari split in second memoir
Britney Spears wants to reveal why her marriage broke down in her second memoir, just months after she and Sam Asghari filed for divorce.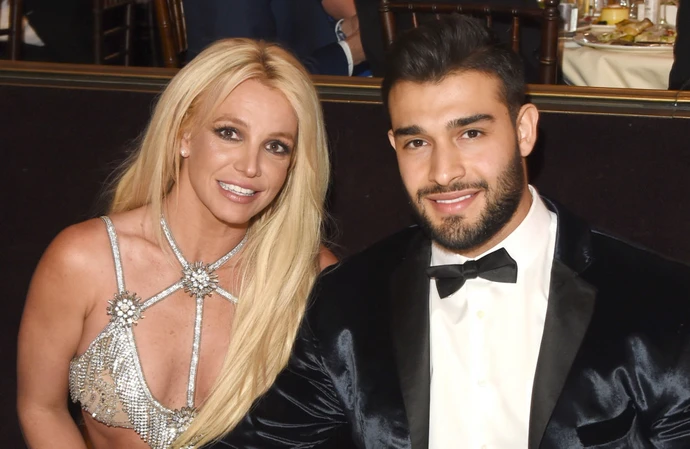 Britney Spears wants to reveal why her marriage broke down in her second memoir.
The 41-year-old pop star released her autobiography 'The Woman in Me' - in which she details her life, career and journey out of her conservatorship arrangement - towards the end of October and following the news that she is set to put pen to paper for a second time, an insider has claimed she will tell fans why she and Sam Asghari, 29, broke up in July 2023 after just over a year of marriage.
A source told UsWeekly:" Britney's not looking to go after Sam. She just wants [to talk about] why the relationship broke down."
The '...Baby One More Time hitmaker - who was initially married to childhood friend Jason Alexander for a period of 55 hours in early 2004 but went on to have sons Sean, 18, and 17-year-old Jayden with second husband Kevin Federline - met actor Sam on the set of her 2016 music video 'Slumber Party' and the pair dated for just under six years of dating.
But when they split over the summer, Britney admitted that she was "shocked" that her marriage had suddenly come to an end.
She wrote on Instagram: "As everyone knows, Hesam and I are no longer together … 6 years is a long time to be with someone so, I'm a little shocked but … I'm not here to explain why because its honestly nobody's business."
The 'Circus' hitmaker revealed just days ago that a second memoir was on the way.
Taking to Instagram on Tuesday (03.10.23), she posted a video of herself working on the new book on a private jet.
She captioned the clip: "Riding 'n writing !!! All I'm doing at the moment … volume 2 coming after 1 !!! #TheWomanInMe (sic)"
Last year, Britney signed a $15 million book deal with Simon and Schuster, with 'The Woman In Me' hailed as a "brave and astonishingly moving story about freedom, fame, motherhood, survival, faith, and hope" and the tome went on to sell more than one million copies in its first week of release.
The 'Lucky' songstress recently explained that the book – which takes its title from a lyric from her 2001 hit 'I'm Not a Girl, Not Yet a Woman - is the result of extensive therapy.
She told fans on her Instagram: "Ok guys so my book is coming out very, very soon.
"I worked my a** off for this book, I had a lot of therapy to get this book done, so you guys better like it. And if you don't like it, that's fine too."
Britney regained control of her fortune and various aspects of her life when a conservatorship governed by her immediate family was terminated in 2021 and ahead of the release of her autobiography, an insider recently warned fans that they will have to be "patient" when they pick up a copy.
A source told PageSix: "You read some of her family history in the book and you think 'Oh my God, that poor girl.'
"You have to be really patient with somebody telling their story for the first time and not force them.
"She details her family history, from her grandparents to her parents to why she is the way she is."