Lisa Marie Presley horrified by 'shockingly vengeful' Priscilla
Lisa Marie Presley was horrified by Sofia Coppola 'shockingly vengeful' movie Priscilla and wrote the director two emails asking her to reconsider her vision for the film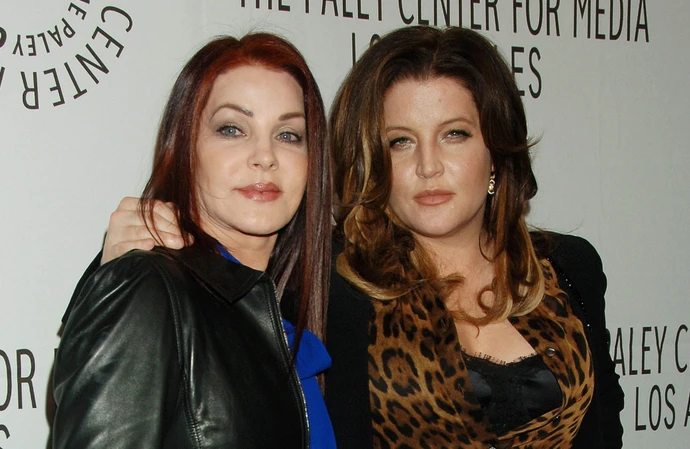 Lisa Marie Presley was horrified by Sofia Coppola's vision for her "shockingly vengeful" movie 'Priscilla'.
The director's new film is a biopic of Lisa Marie's mother Priscilla Presley and is based on her 1985 memoir 'Elvis and Me' which tells the story of her relationship with late music legend Elvis Presley - but Lisa Marie was not happy with Coppola's plans and slammed the project in two emails sent in September 2022 just four months before her death.
In the emails, obtained by Variety, Lisa Marie wrote: "My father only comes across as a predator and manipulative. As his daughter, I don't read this and see any of my father in this character.
"I don't read this and see my mother's perspective of my father. I read this and see your shockingly vengeful and contemptuous perspective and I don't understand why?"
Lisa Marie - who died in January 2023 aged 54 - went on to vow she would speak out publicly against the film even though it was endorsed by her mother, who is credited as an executive producer.
She added: "I will be forced to be in a position where I will have to openly say how I feel about the film and go against you, my mother and this film publicly."
According to the outlet the director replied by writing: "I hope that when you see the final film you will feel differently, and understand I'm taking great care in honouring your mother, while also presenting your father with sensitivity and complexity."
Coppola had yet to start filming 'Priscilla' when she was contacted by Lisa Marie but the production's start date was reportedly just "weeks away".
Variety reports Lisa Marie saw an early copy of the script and efforts were later made to "tone down" some of the more controversial aspects, with the publication stating around 10 pages had been "trimmed" by the time the cameras started rolling in October 2022.
Priscilla Presley met Elvis in Germany in 1959 when she was 14 and the musician was 24.
She recently opened up about the early days of her romance with the King of Rock and Roll - who died in 1977 at the age of 42 - insisting she did not get intimate with the 'Hound Dog' singer when she was underage,
Priscilla told Variety: "It was very difficult for my parents to understand that Elvis would be so interested in me and why. And I really do think because I was more of a listener. Elvis would pour his heart out to me in every way in Germany: his fears, his hopes, the loss of his mother — which he never, ever got over. And I was the person who really, really sat there to listen and to comfort him. "That was really our connection. Even though I was 14, I was actually a little bit older in life — not in numbers. That was the attraction. "People think, 'Oh, it was sex.' No, it wasn't. I never had sex with him. He was very kind, very soft, very loving, but he also respected the fact I was only 14 years old. We were more in line in thought, and that was our relationship."