Amy Winehouse's dad sues over auction sales
Amy Winehouse's dad Mitch is suing two of the late singer's friends over allegations they sold off a number of 'Amy-related items' and kept the profits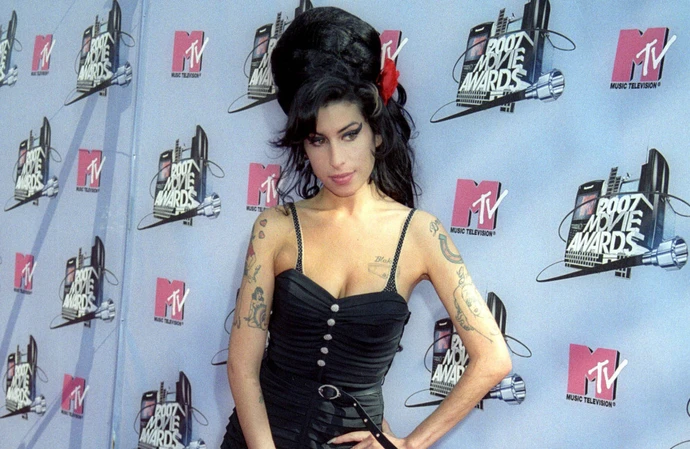 Amy Winehouse's dad Mitch is suing two of the late singer's friends over allegations they kept the profits from sales of "Amy-related items".
Mitch Winehouse is said to have filed a High Court against Amy's pal Catriona Gourlay and stylist Naomi Parry over accusations they auctioned off a number of items relating to the tragic star - who died from alcohol poisoning aged 27 in 2011 - and kept the money with Mitch insisting the proceeds should have been given to the charity set up in his daughter's name.
A statement given to The Sun newspaper on behalf of the Amy Winehouse Estate explained: "Two individuals sold a number of items at that auction and have retained the proceeds: the items were all Amy-related.
"This year they put more Amy-related items up for auction. Together, the two auctions generated six-figure sums for each of them.
"The estate has questioned how these items came into their possession and has not had satisfactory answers. The estate has launched a legal process to clarify the situation. The Amy Winehouse Foundation will directly benefit if monies are recovered from either defendant."
The claim is believed to relate to a 2021 auction in Beverly Hills, California which raised more than £3.3 million. The lots included a dress made by Parry which Amy wore for her late ever performance in 2011. It made £200,000.
Other items sold off are said to include notes written by the 'Back To Black' star and the newspaper reports 30 per cent of the proceeds from that auction went to the Amy Winehouse Foundation.
It comes after Mitch - who is the founder of the Amy Winehouse Foundation - revealed he had spoken about the future with Amy before she passed away. He told FoxNews Digital: "We spoke [about her future]. She was hopeful. I don't think she was right at the point where she was going to be writing another album, but she was always working on new material. And there are several unreleased songs that we have that she would've written during that period."