Prince George training for triathlon
Prince William has revealed his eldest son, 10-year-old Prince George, has been doing triathlons at school.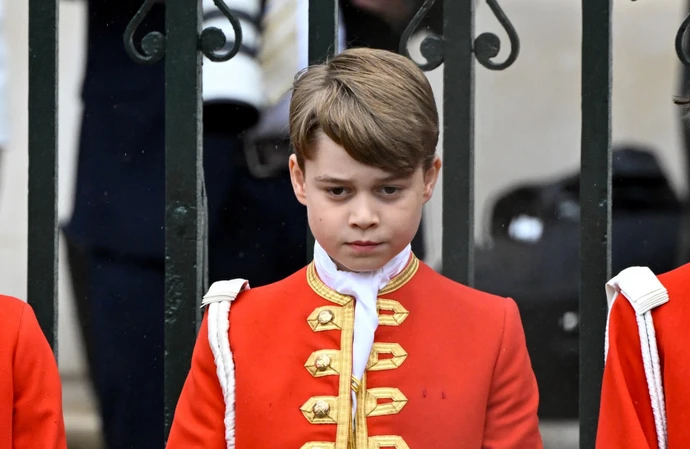 Prince George is training for a triathlon.
The 10-year-old future king has been working on his cycling, running and swimming at school and has been listening to tips to help his performance in the event.
George's father, Prince William, told Non Stanford - who took the women's world triathlon title in 2016 and came fourth at the 2016 Olympics - about his son's training as he presented her with her MBC for contributions to the event in Wales during a ceremony at Windsor Castle earlier this week.
Non told the Daily Mirror newspaper: "He was telling me how George has been doing triathlon at school.
"There is also a gentleman who now works for William, has done a bit of triathlon and has been giving George advice about putting talcum powder in his shoes [to reduce rubbing].
"George has been sharing his talc with his classmates and they are all excited about these tips.
"[William] also asked about the future of triathlon and the talent that is coming through, so we had a very nice chat."
George's parents, William and Catherine, Princess of Wales, are also sporty and the couple - who are also parents to Princess Charlotte, eight, and five-year-old Prince Louis - recently spoke of how they have been encouraging their children "to understand how to lose".
During an appearance on 'The Good, The Bad and The Rugby' podcast, William explained: "The team environment of sport played a big part in my life and my upbringing. I gelled and loved being in that quadrant of fear, noise, competitiveness with your mates and your team around you.
"I loved the highs and the lows, looking out for each other if someone got injured or if someone was feeling a bit left out, you'd go and make sure they're included.
"It's that camaraderie, that relationship-building [and] learning to lose, which I think we've got to concentrate more on nowadays. I think people don't know how to lose well.
Talking about our children in particular, I want to make sure they understand that. It's really important from a young age to understand how to lose and why we lose and then to grow from it through that process."
And Catherine revealed that her children are already keen to play all kinds of sports.
The 41-year-old royal shared: "What's really interesting is that they all have very different temperaments. As they are growing and trying out different sports, and it's going to be to see how that grows and develops [over time]."