Robbie Williams admits he was 'bigorexic' as he opens up about eating disorders
While revealing his years of struggles against eating disorders, Robbie Williams has revealed he suffered from "bigorexia" – which he said is "thinking you have no muscles and no size".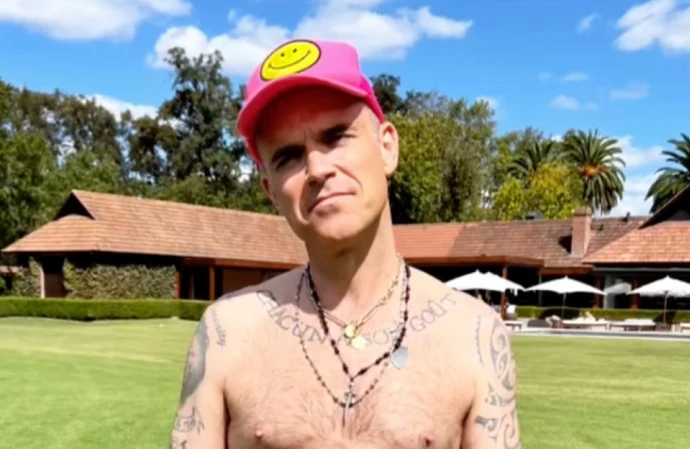 Robbie Williams suffered from "bigorexia".
The Take That singer, 49, who has spent years battling his mental health demons, said the condition was part of a set of eating disorders he's been afflicted by for decades.
Robbie – who has been on an Ozempic-style drug to lose around two stone – told The Sun when asked if he was ever anorexic: "I looked into eating disorders… and yes, there's been an overarching eating disorder that has been with me all my life, it's a mixture of all the disorders.
"I had 'bigorexia', which is thinking you have no muscles and no size, and anorexia.
"There is a word that's missing though, and that's what I am. It was either restrictive or over-eating – I've never had it right.
"There is an eating disorder... I'm just not sure which one is my brand."
Robbie, who is now 12st 1lb, once survived on just one banana a day – around 90 calories.
He also admitted he is coping with the reality of no longer being in the charts as he is nearly 50 – but refuses to blame it on "ageism".
Robbie said: "It's not ageism that David Beckham isn't playing for PSG any more.
"Streaming has changed a lot of things, and everyone has their time in pop, it is for young people. They want the next big thing, and I am not it.
"I'm aware that soon enough my oxygen will be taken away that lets you be a Taylor Swift or an Ed Sheeran.
"Madonna had it the longest, and she did it epically, but eventually it goes away from all of us.
"And hopefully I won't stop being me with my live audiences."