Usher's teenage son is helping to curate his Super Bowl halftime set
Usher is keeping it in the family by getting his son to help come up with the setlist for his Super Bowl gig.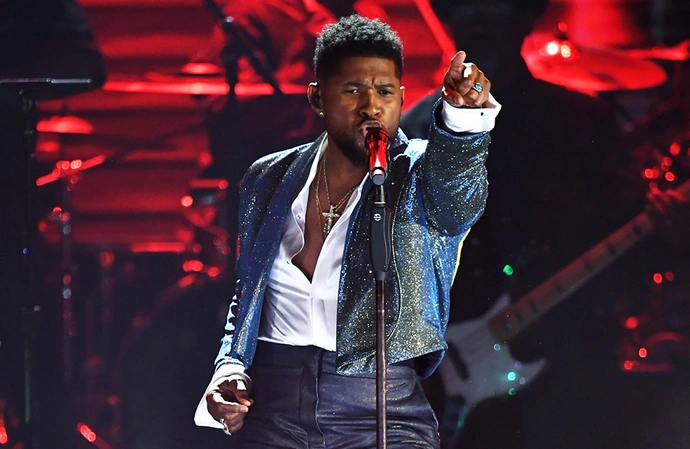 Usher's teenage son is taking on the role of "musical director" for his father's Super Bowl halftime show set.
The 'Love In This Club' hitmaker's 14-year-old boy Naviyd will help his dad curate his setlist for his performance halfway through the sporting spectacle at Las Vegas' Allegiant Stadium on February 11, 2024.
Speaking on 'Today With Hoda and Jenna', he spilled: "The greatest list I received is actually from my son, Naviyd. He is my musical director.
"He has given me a curation of how much time in addition to the songs."
Usher also has 15-year-old son Usher (AKA Cinco) V with his ex-wife Tameka Foster, as well as daughter Sovereign Bo, three, and son Sire Castrello, two, with Jenn.
When it comes to surprise music guests, the 45-year-old R'n'B superstar wasn't willing to give away anything or confirm or deny Justin Bieber would be joining him in Sin City.
He said: "I am going to try this differently, alright? Who do you think I should have there?'
And Hoda and Jenna replied: "We think Bieber."
Usher - who joined Black Eyed Peas on stage during their 2011 Super Bowl gig - admitted he had been waiting some time to get the call to headline the sporting show.
He told Zane Lowe on Apple Music 1: "I think being able to see performances from artists like Michael [Jackson], you know, eventually Prince, and then even more modern-day artists... I was like, 'Man, at some point I need to get a call with what's going on now.'
"But I'm really happy that I'm joining that short list of legacy artists from my genre who deserve this moment.
"And I'm really happy that Jay-Z and also Roc Nation really put thought into making certain that they could bring to the world this kind of experience. It is definitely going to be a moment to remember."