Jenna Ortega 'can't watch' herself
'Wednesday' actress Jenna Ortega can't watch herself on TV because she doesn't want to focus on the things she dislikes.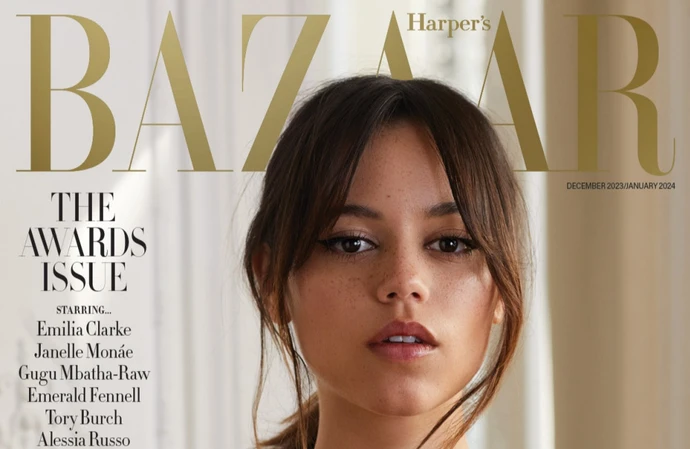 Jenna Ortega "can't watch" herself on screen.
The 'Wednesday' actress doesn't believe she'd be able to properly move forward on her career if she spent too much time focusing on the things she doesn't like about a particular scene but she's learning to stay true to herself while she's working and then "let it go".
Speaking to Britain's Harper's Bazaar magazine's December/January issue in recognition of her receiving the Breakthrough award at the Harper's Bazaar Women of the Year Awards 2023, she said: "I can't watch my work, as I know I won't be able to push forward and continue to grow as an actor if I cling on to certain things.
"A lot of people in my profession can probably relate to this: when you do a take you don't like, you go to bed kicking yourself.
"But ultimately, all I can do is be vulnerable and honest when the camera's on, and then I have to move on and let it go."
The 21-year-old actress wants to take charge of her own career and is desperate to be able to make a "mistake" so she doesn't worry about things going wrong.
She said: "I want to be able to really orchestrate my own future and make more specific, precise moves. I've even begged a little bit to be allowed to make a mistake. Because how can I learn if I don't do that for myself?
"I can't be scared of the fact that I might fall on my face. But it's hard to do that when so many people are watching."
Jenna has learnt to keep her own anxiety at bay by realising she isn't the only one who is "naturally terrified" and that even the most successful people don't have all the answers.
She said: "What helps me sleep at night is knowing that everybody – no matter how successful or hard-working, is flying by the seat of their pants. Nobody knows what's going on.
"Everybody's doing something for the first time. Somebody does not have one up on you. Nobody is below you.
"We're all on a level playing field because we're all just naturally terrified."
Read the full interview in the December/January issue of Harper's Bazaar, on sale from 8 November or visit https://www.harpersbazaar.com/uk/jennaortega.