Matthew Perry was 'optimistic' for the future and wanted THIS star to play him in biopic
Matthew Perry's friend Athenna Crosby has revealed he was in good spirits when they met up the day before he died.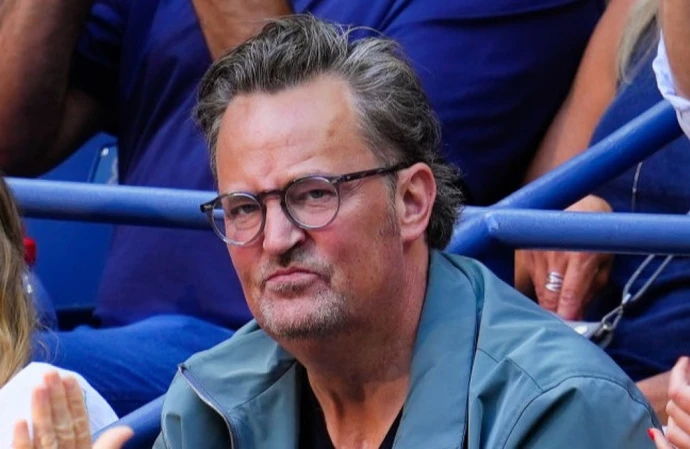 Matthew Perry was ready for a "second act" in his career before he died.
The former 'Friends' star passed away on Saturday (28.10.23) aged 54 and his friend Athenna Crosby - who was pictured having lunch with the actor the day before he died - revealed he was "doing great" and was feeling "very optimistic" about the future when they met up.
She told 'Entertainment Tonight': "He was doing great. He is a very funny person, as most people know him to be.
"He's goofy, he's silly. He was cracking jokes the whole time. He was speaking to me about some of the upcoming projects that he wanted to work on. He was very optimistic about the future.
"He was talking about how there's been a public resurgence of interest in him lately and how he was hoping to utilise that to have a second act in his career. He was happy as a clam. So, that's the person that I spoke to."
Matthew had won praise for being candid about his addiction struggles in his 2022 memoir 'Friends, Lovers and the Big Terrible Thing' and Athenna revealed her pal was hoping to make a movie version - with his '17 Again' co-star Zac Efron in the lead role.
She said: "He said that he wanted to make a movie about his life.
"And he had worked with Zac Efron in the past on a movie, and he said that he wanted Zac Efron to play him as a younger version [of himself] and that he was gonna ask him soon to do that.
"He was just looking forward to sharing more about his story and his recovery from addiction, and really championing that cause to help more people, so he was so optimistic and happy about everything that he wanted to do."
The 'Whole Nine Yards' star had been playing pickleball just a few hours before he died and the 25-year-old model admitted she had "respectfully" turned down his suggestions she hit the court with him.
She said: "Matthew loved pickleball, and it's something I did not understand because pickleball is such a hot thing right now that I don't know why people are obsessed with it. But he was one of the people that was.
"He is always including people on what he's doing. He definitely asked me to go play with him and said, 'You should come hit the court with me.'
"I respectfully said, 'No, I'm not athletic.' But he was just so happy to involve people in his life and show them how good he was doing."