Charlie Sheen feared teen daughter joining OnlyFans could 'only go bad' – but he now supports her!
Opening up about hearing his then 18-year-old daughter Sami was becoming an X-rated content creator, Charlie Sheen has admitted he was gripped by fear it could "only go bad".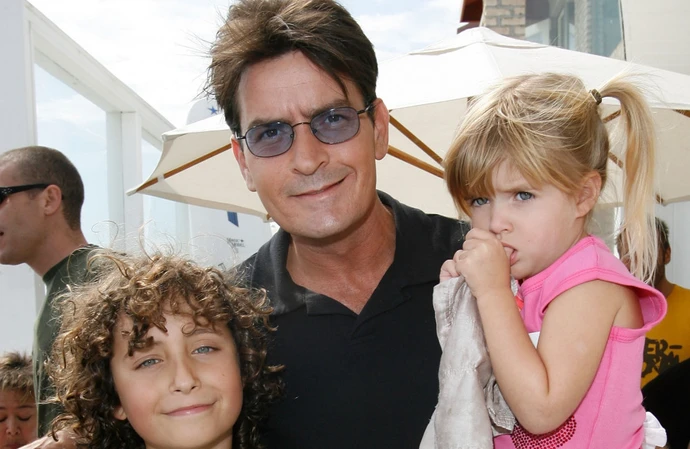 Charlie Sheen feared his teen daughter signing up to OnlyFans could "only go bad".
The 'Platoon' star, 58, who has Sami Sheen, 19, with his actress ex-wife Denise Richards, 52, also admitted it was a "knee-jerk" reaction to the raunchy content on the site and he now supports his girl's decision to be on the platform.
He told Bustle about hearing Sami had started creating content on the platform in June 2022: "I had a knee-jerk reaction to it because of the reputation that preceded it. I was just like, 'Oh, this can only go bad.'"
But Charlie added about resigning himself to the idea Sami was on the X-rated site: "She's doing this and it can only be a much more successful and pleasant experience with the support of myself, her mom, and others.
"I have to have confidence and just know in my heart that all of her virtues and all the wonderfulness that makes her, her, come with her."
Charlie added that after Sami dropped out of high school and left what he called Denise's "hell house" to live with him in September 2021, he was in the process of giving up drinking.
He said: "What she had the benefit of, and I had the uber benefit of, was she was there towards the end of my drinking. "She got to see up close and personal that journey."
Charlie added: "She got to see an inconsistent me become the most reliable person in her life. Of course, it wasn't a plan. The universe had us together when it did, which is pretty amazing."
Denise told Page Six at the time her daughter signed up to OnlyFans about backing her decision: "Sami is 18, and this decision wasn't based on whose house she lives in. All I can do as a parent is guide her and trust her judgment, but she makes her own choices."
Denise, who also has daughter Lola Sheen, 18, with Charlie – who she was married to from June 2022 to November 2006 – then joined the site days later.
Charlie blasting at the time to Page Six: "(Sami) is 18 years old now and living with her mother. This did not occur under my roof."
"I do not condone this, but since I'm unable to prevent it, I urged her to keep it classy, creative and not sacrifice her integrity."